Business Movement
OfficeMate won "The Best eService Provider Award" guarantees the most excellent digital service provider, B2B e-Procurement from Thailand Top Company Awards 2021
23 November 2021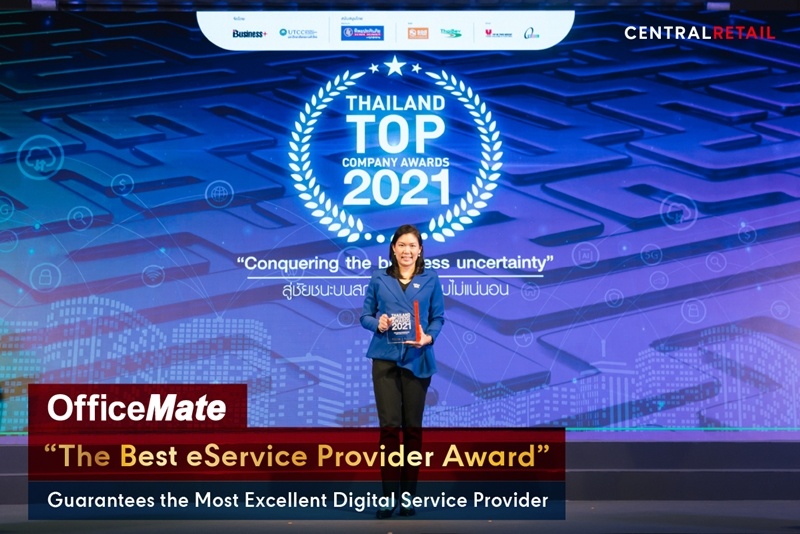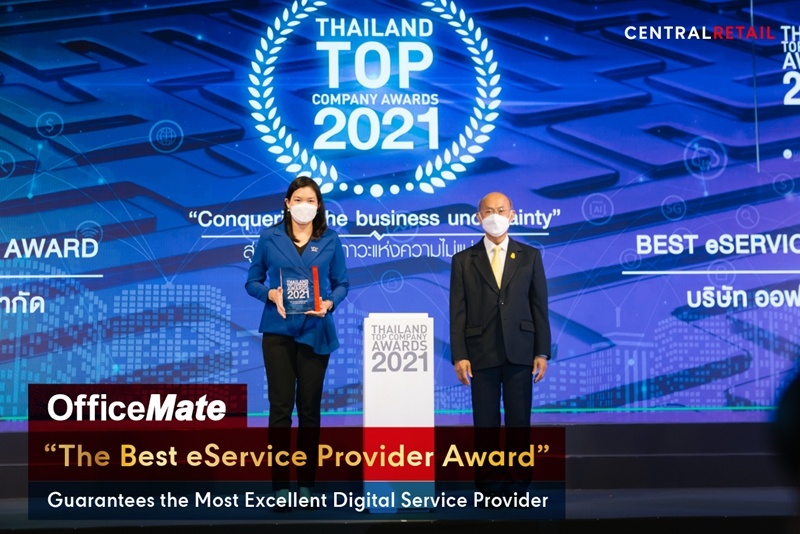 OfficeMate, a subsidiary of Central Retail, won the "Best eService Provider Award" from Thailand Top Company Awards 2021, organized by Business + Magazine and the University of the Thai Chamber of Commerce, to stress on the number 1 online B2B platform ranking and the most trustworthy B2B e-commerce with more than 100,000 business and office items. It completely answers business demands as a One-Stop Shop and is convenient, fast, match with SME and modern purchasing organizations.
Ms. Chitlada Hanvoravongchai, President of OfficeMate, a subsidiary of Central, said that "We are delighted to receive this grand award of the year as the most excellent digital service provider, The Best eService Provider Award 2021. The award shows that we are acknowledged and trustworthy by corporate customers. OfficeMate has been determined to offer a Professional Source to Pay (S2P) Platform that is friendly to use and complete; sourcing, ordering, and payment processing through B2B online purchasing services, known as OfficeMate e-Procurement. It offers both large- and small-scale businesses that connect with ERP systems or world procurement such as SAP, ORACLE, COUPA, and MRO. We are proud to enhance the procurement of the business sector in the digital era, to help reduce cost, paperless, and save time, while increasing efficiency and transparency in purchasing."
Nevertheless, in the year 2022, OfficeMate will continue to improve and develop the online purchasing systems; B2B e-Procurement, that apply modern digital technology equipped with new functions and exclusive benefits for business and corporate customers to use for free. Apply the service at https://bit.ly/3D70rQs or call 1281.