Business Movement
Central Department Store named '2021's Asia Top Influential Brands'
05 January 2022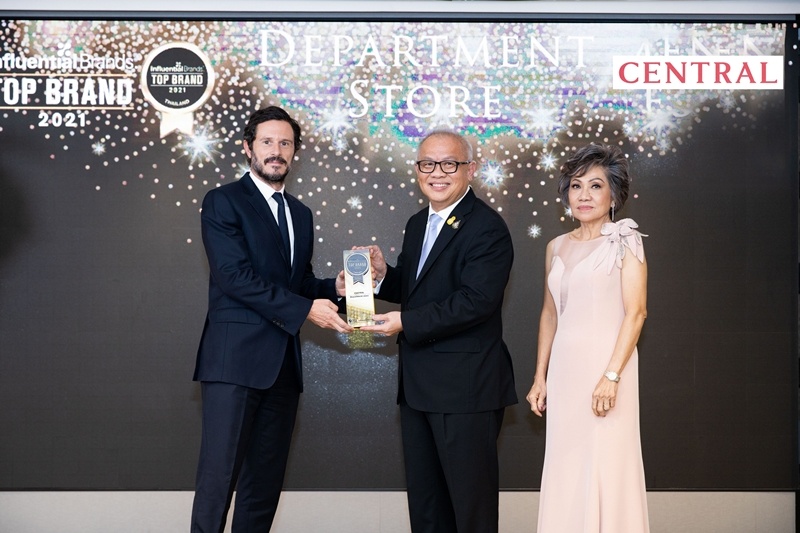 Central Department Store, under Central Retail, has recently won a prestigious award of '2021's Asia Top Influential Brands' Awards at the '2021 Asia's CEO Summit & Award Ceremony' which reaffirms its recognizable excellence on the global stage.
Mr. Olivier Bron, Chief Executive Officer - Central and Robinson Department Store, under Central Retail, shared "We are proud and honored to have been recognized as one of the most influential brands in the 2021 Asia's Top Influential Brands Award, following a survey among the millennial consumers who are the biggest driving force behind Thai economy. Such prestigious recognition reflects the love and trust we have gained over the year, and it also inspires us to keep raising the bar and bringing the best shopping experience to our customers across Thailand."
The survey for the award of "Top Influential Brands" for the year 2021 was conducted by Influential Brands (Singapore), a global organization specializing in research and survey of consumer insights across Asia with over 20 years of expertise, in collaboration with NEO Target. The survey explored consumer behaviors of Millennial generation (29 – 39 years old) from June to July 2021.