Business Movement
OfficeMate Plus+ named No. 1 franchise Wins "Franchise of the Year 2022" and the "Best Innovation Franchise"
30 June 2022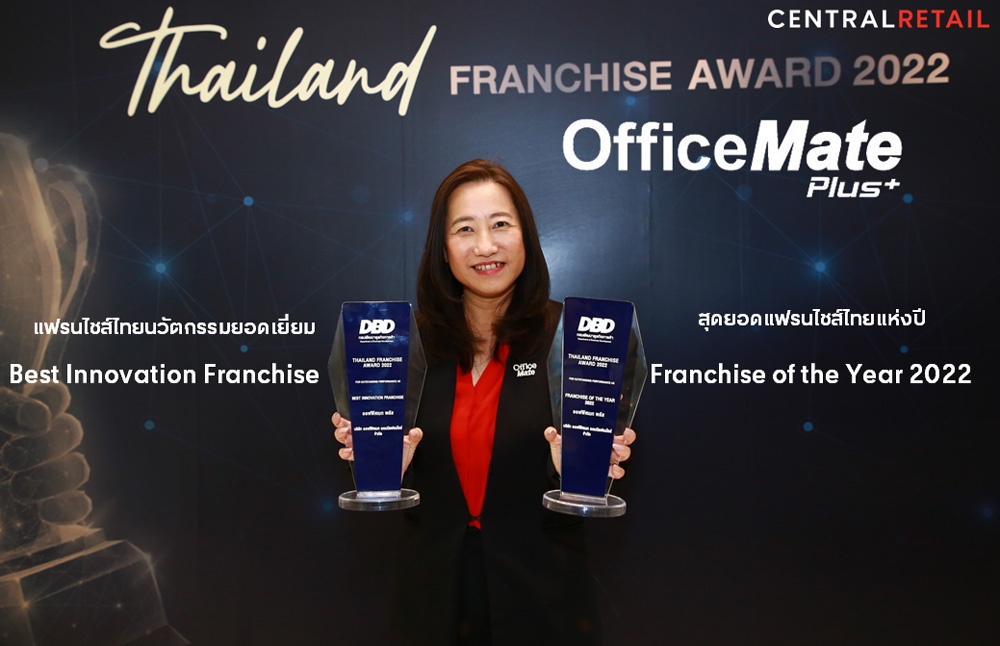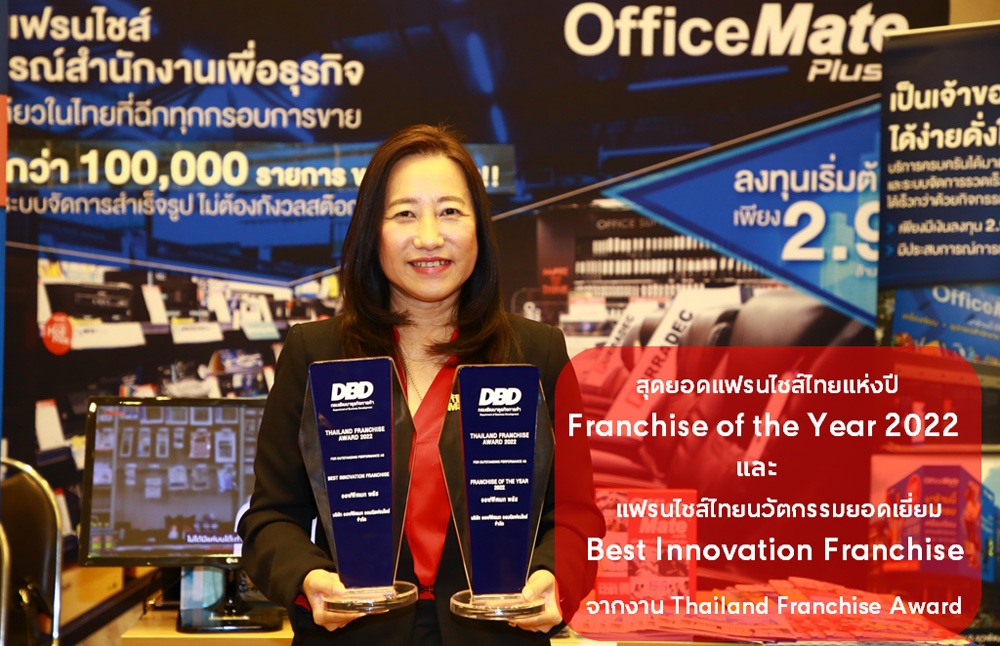 OfficeMate Plus+, the leading office supplies franchise for business under the umbrella of Central Retail Group, has become the No. 1 franchise for investment with a quality guarantee and brand popularity. The company was recently recognized with the "Franchise of the Year 2022" and the "Best Innovation Franchise" titles in the Thailand Franchise Awards organized by Department of Business Development under the Ministry of Commerce.
Ms. Wilawan Rerkriengkrai, President, OfficeMate Plus+, said that the company is ready to be a driver of growth under the concept "Fast Track to Success", offering interested investors and SMEs who want to extend their existing business or family business the opportunity to do so through the franchise model.
Over the years, OfficeMate Plus+has moved forward to develop products and sales channels both in-store and e-commerce as well as management systems.
Thanks to its 27 years of experience, the company has developed a solution that supports franchisees to grow steadily, succeed rapidly and earn income continuously in all situations with a monthly profit guarantee of one hundred thousand baht* (following a guaranteed provision)
OfficeMate Plus+ ensures that you can invest in the franchise business with confidence. Winning the Thailand Franchise Award for the three consecutive years underscores the company's recognition and brand popularity in the Thai franchise business sphere.
2022: Franchise of the Year 2022 award and Best Innovation Franchise award
2021: Best Retail Franchise award
2020: Franchise Shining Star award
OfficeMate Plus+ is opening applications for franchisees nationwide to grow together. Interested investors should feel free to contact our consultant at 099-128-5000, via Line: @OFM_Plus or see more details at www.ofmplus.com