Business Movement
Tops Online introduces a team of "Professional Picker" to assist online shoppers in choosing products as if in the store themselves
01 July 2022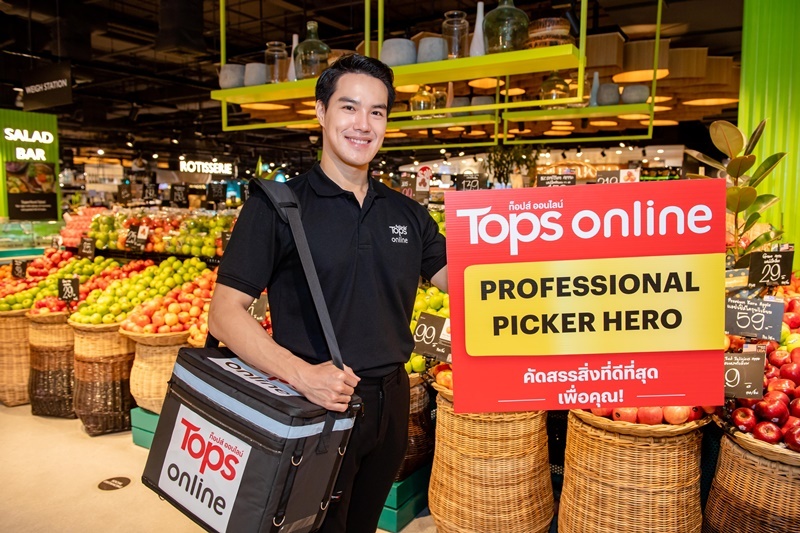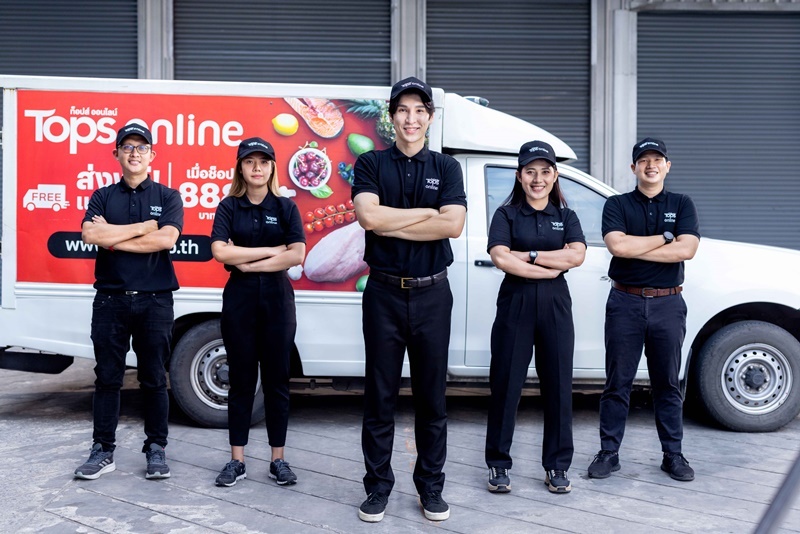 Bangkok, June 30, 2022 – Tops Online, the #1 online supermarket platform in Thailand under Central Retail, responds to the growing e-grocery trend as consumers in the new normal era like to purchase grocery products online because of the convenience and familiarity with the platforms. However, when purchasing fresh ingredients such as fruits, vegetables, seafood and meat, they prefer to go to the store to choose the products themselves.

Currently, Tops Online has more than 5,000 choices of fresh ingredients to choose from, such as vegetables, fruits, salads, meat and seafood, bakery, eggs, cheeses, dairy products, sausages, ready-to-cook packs and frozen food. To take its service to another level and assure its customers of the freshness, it has introduced a team of 150 "Professional Picker" nationwide who have been intensively trained to select the best fresh ingredients in every category. They will help select the best products to deliver to customers and attend to every preference. The highlight is that customers can write their special request while shopping online in the "note" box when they make an order, such as how they like their durian, what color of bananas they prefer, and the size of fish. The "Professional Picker" will select the products accordingly, giving the customers a feeling of being able to choose the products at the store. The products are then quickly delivered, chilled or frozen, to ensure freshness, with 100% freshness guarantee. Customers can purchase fresh ingredients on Tops Online conveniently even without visiting the store or touching the products, but still can count on the freshness and quality as if they have visited the store themselves.
To celebrate the launch of "Professional Picker" service, when purchasing fresh ingredients on Tops Online during July 1-7, 2022 and spending 600 baht or more per receipt, enjoy the much anticipated return of Thor with a free movie ticket for "Marvel Studios' Thor: Love and Thunder" and a 120 baht discount coupon.
For more details, visit Facebook TopsThailand or LINE @TopsThailand.