Corporate News
Central Retail announces four key initiatives by group's businesses to help resolve COVID-19 crisis
29 April 2021
BANGKOK – 29 April 2021 – As the third wave of the COVID-19 pandemic has raised an increasing concern in the country's economy and public health, Central Retail Corporation Public Company Limited (CRC) has stepped up in full and continuous support of the government and the public organizations. The company today announced the launch of 'CRC's Resolve for COVID-19' with four missions grounded on the company's strengths: extensive business network, competent personnel, nationwide locations and effective management system.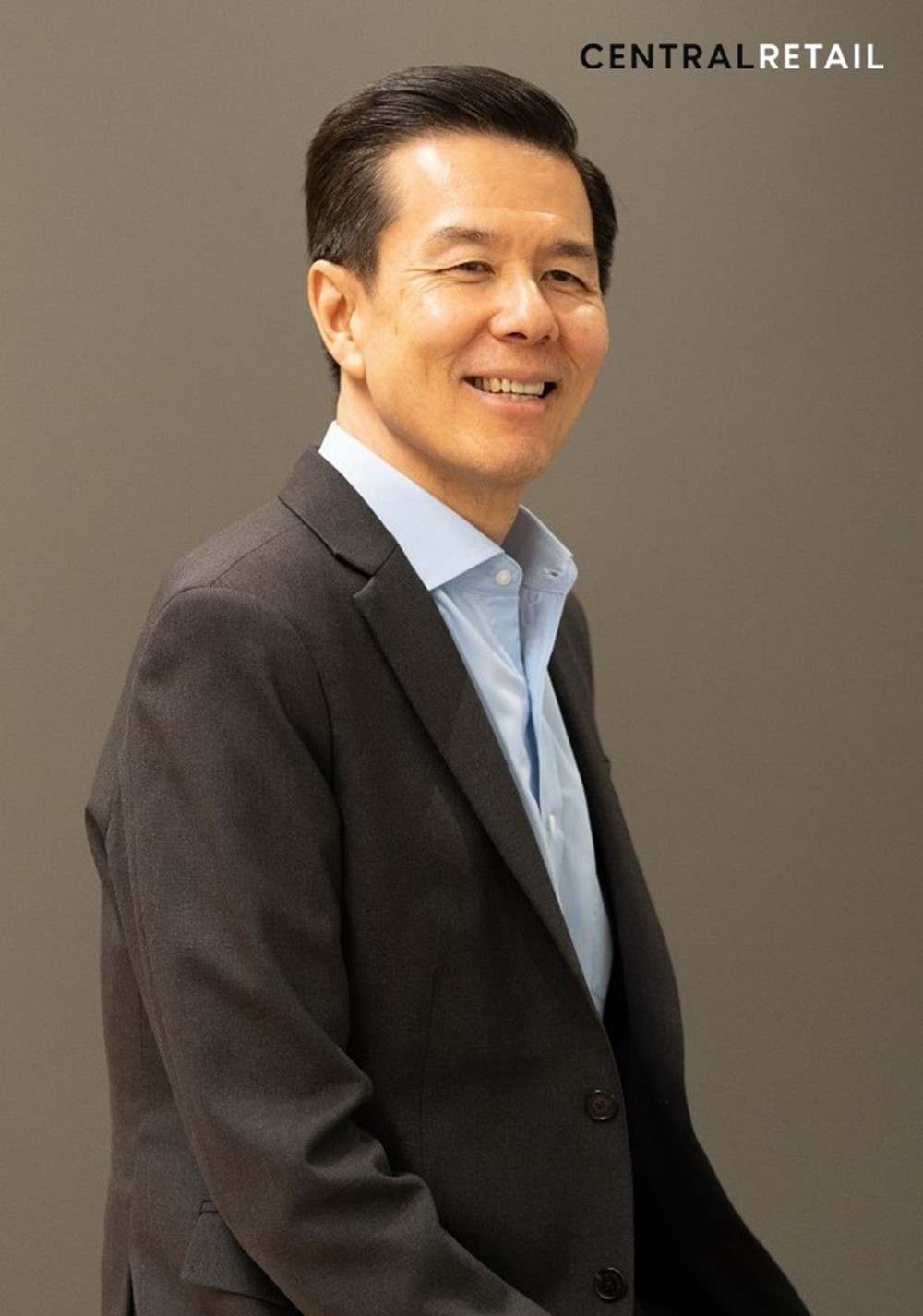 Yol Phokasub, Chief Executive Officer of Central Retail Corporation Public Company Limited, said, "Central Retail has always been committed to our Central to Life purpose. We are ready to use all of our will and power in the business network, personnel and efficient management system to assist all sectors in resolving this crisis. Through 'CRC's Resolve for COVID-19' initiative, we join forces with the group's businesses to drive collaborations in 4 dimensions:
1. Offer a total solution for the country's vaccination rollout program
The immediate vaccination for Thais is a critical factor to the economic recovery. Central Retail is collaborating with the Thai Chamber of Commerce to offer a total solution for vaccination rollout program and spaces at Central and Robinson Department Stores and Robinson Lifestyle Malls, Thai Watsadu, and Tops Plaza under the Central Retail group in 109 locations nationwide as an alternative use for the government's equitable vaccine distribution program, as well as initiating an effective, total-solution pilot system, e.g. human resource recruitment, volunteers, and complete facilities needed for the rollout program such as computer system, office supplies, and food and beverages for hard-working healthcare professionals and volunteers. It is expected that each provided space can accommodate around 1,500-2,000 vaccination per day.
2. Create a pilot project granting soft loan access for SMEs
Central Retail joins hands with commercial banks to create the first phase of the Sand Box pilot project to improve liquidity for SMEs with loan less than THB 5 million. The company has proposed and submitted more than 6,000 SMEs waiting for bank approvals. 1,000 SMEs are expected to receive their soft loan within next week. 70% of those 6,000 SMEs has never been granted access prior to this. Central Retail plans to assist SMEs with a loan of more than THB 5 million in the next phase. Through collaborations with Thai Retailers Association, Thai Chamber of Commerce, Shopping Center Association, and Thai Hotel Association, etc., Central Retail can build on the success of the pilot project to grant soft loan access to more than 100,000 SMEs in other industries as a way to help improve their liquidity and support them on their future business.
3. Enhance public health standards
Central Retail realizes the importance of collaborating with all departments to lessen the heat of the current situation, smoothen the operations of healthcare professionals and aid COVID-19 patients. Supports are done in the following areas:
Corrugated box donations by Central Retail for the production of 6,000 recyclable field hospital beds. Donation is open from 1-31 May 2021 for another 1,000 beds from Central Retail customers to collect a total of 7,000 field hospital beds by May from 124 donation points around Bangkok and vicinity areas are at Central Department Store, Robinson Department Store, Robinson Lifestyle Mall, Supersports, Central Marketing Group, Tops and Central Food Hall, Power Buy, B2S, OfficeMate, Thai Watsadu and Central Retail Distribution Center in Samutprakarn. 7,000 field hospital beds from corrugated boxes will be produced by SCG Packaging Public Company Limited or SCGP. Check donation points at Facebook page Central Retail.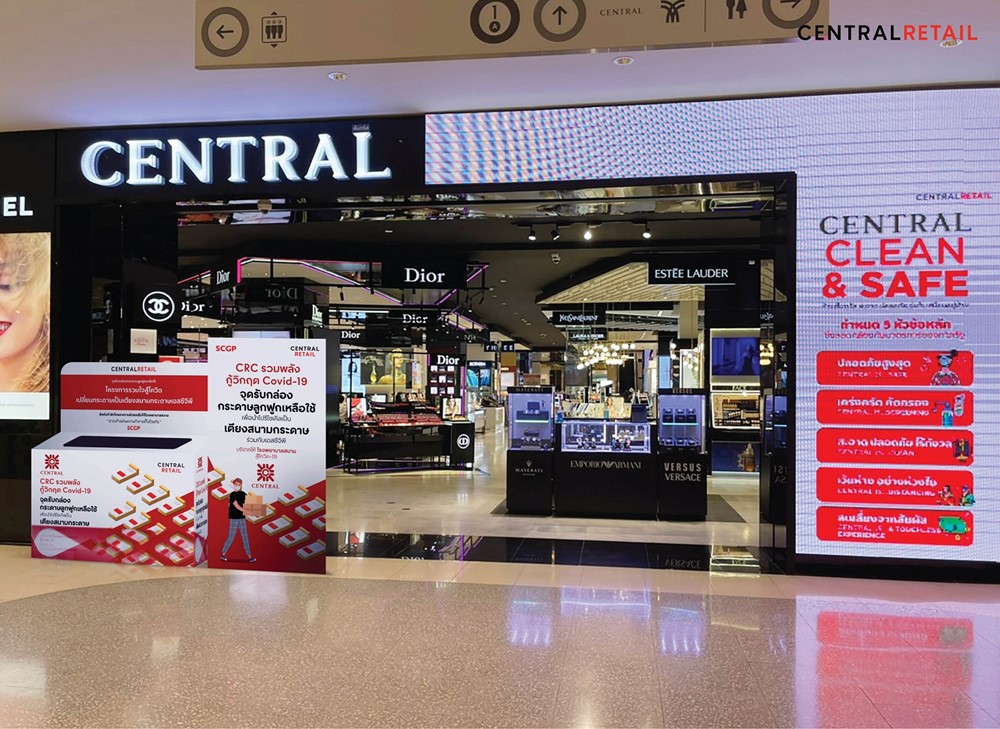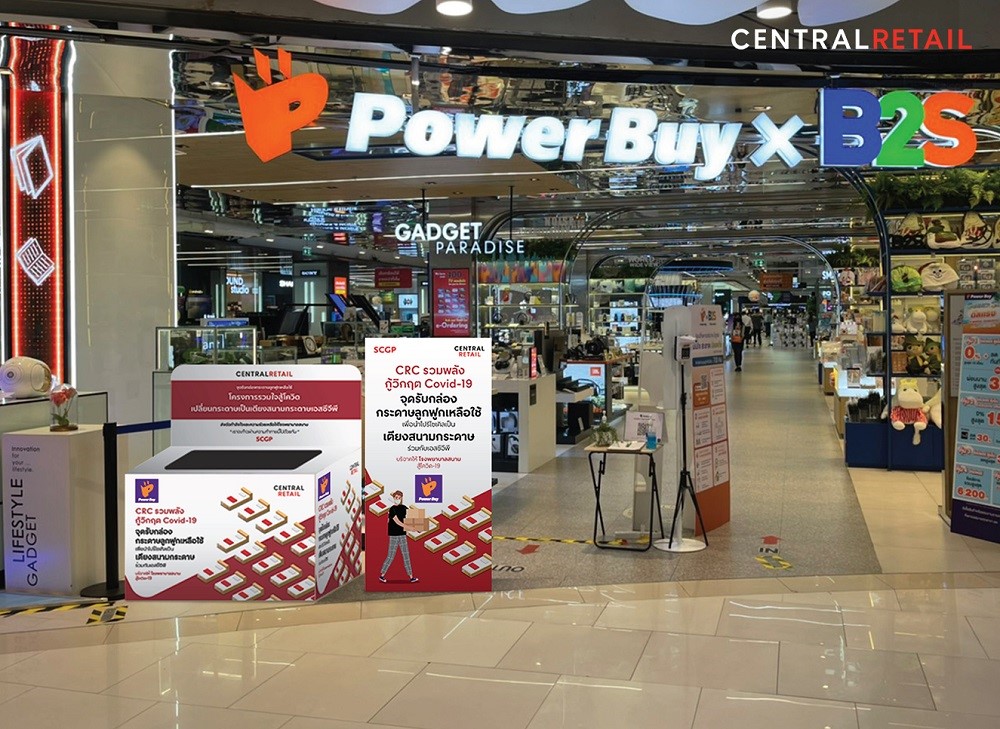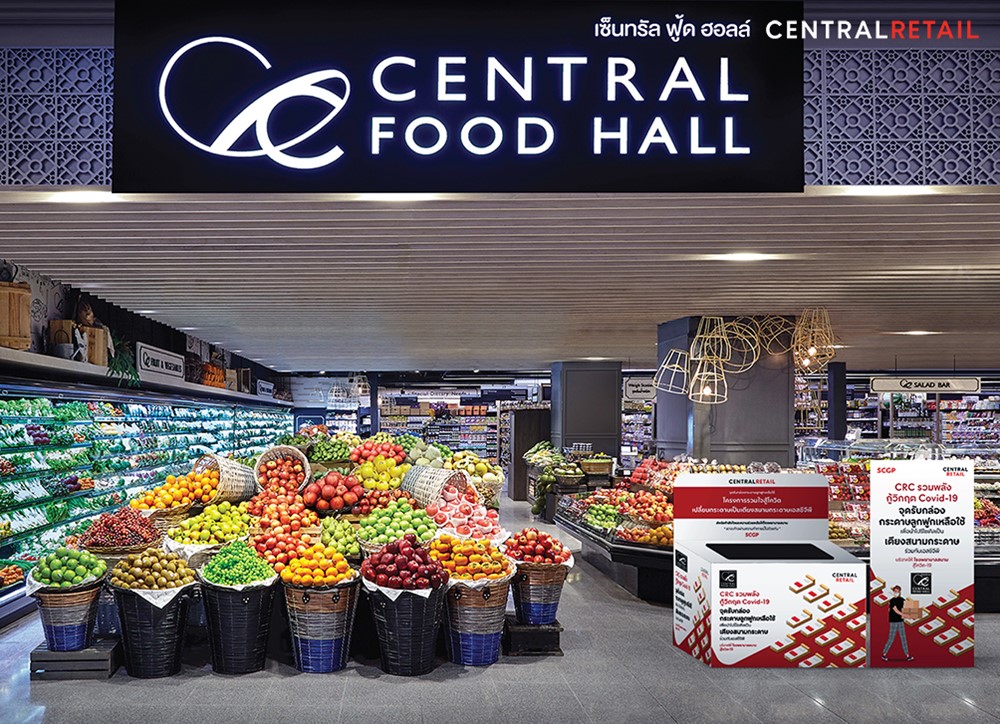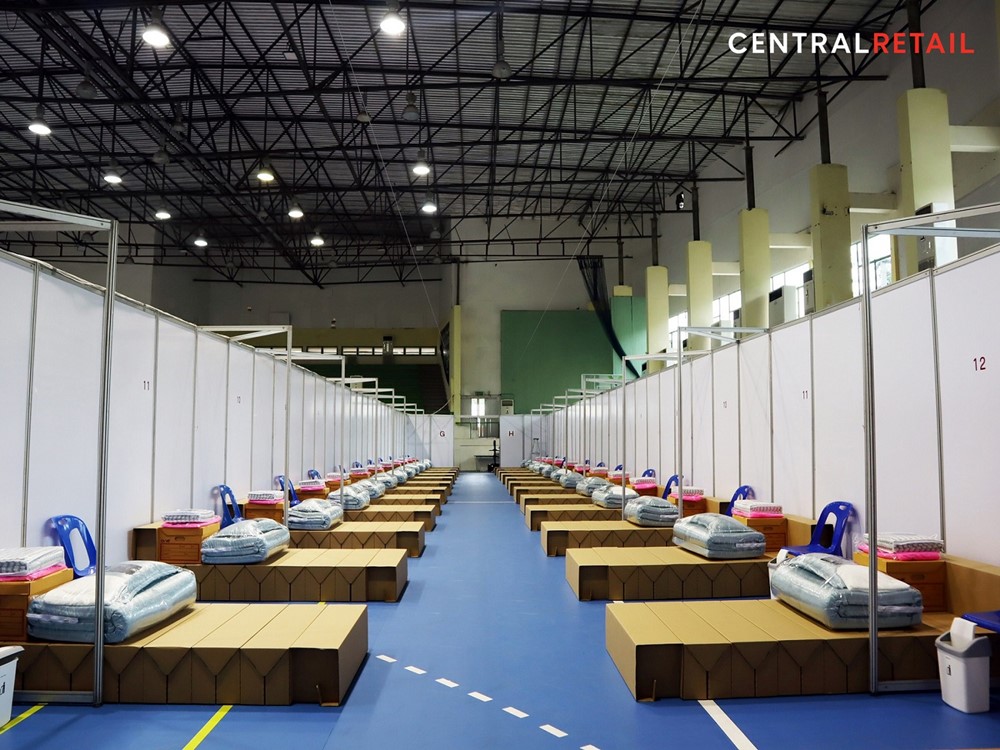 Food and supply donations for field hospitals and vaccination points: Central Food Retail has delivered foods, necessary items and medical supplies to Thammasat Rangsit field hospital and vaccination points. Customers are also invited to help donate foods and essential items to medical workers and COVID-19 patients at 56 field hospitals in 42 provinces nationwide. Donations can be made starting today at every Tops Market, Tops Superstore, Central Food Hall and participated Family Mart. Visit www.tops.co.th, or Facebook page Tops Thailand and FamilyMart Thailand for more information.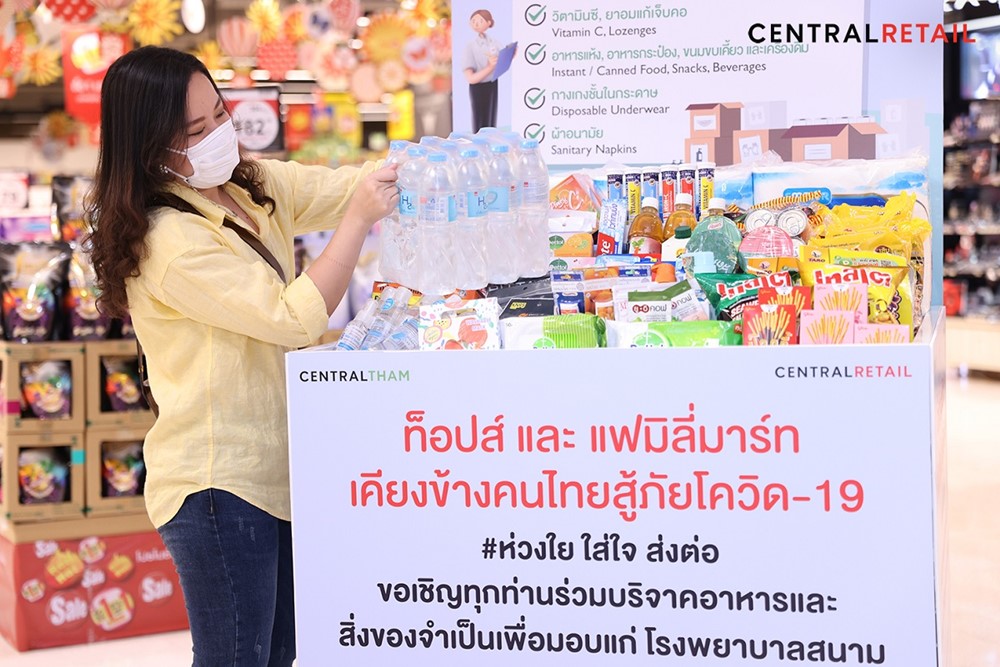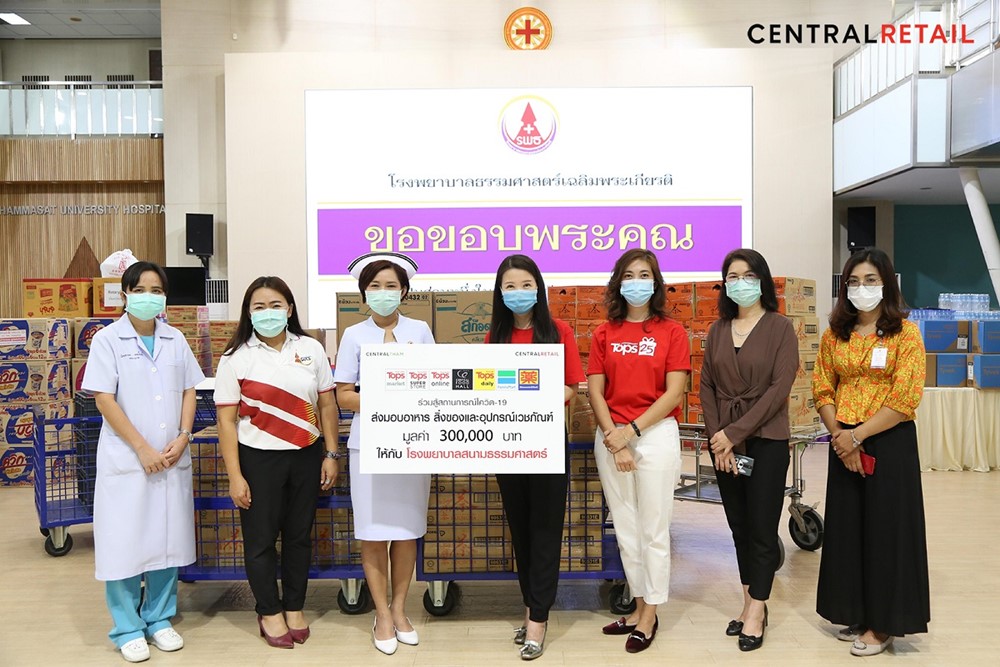 Alcohol gel donations: CRC Thai Watsadu has provided the first lot of 3-million milliliter of alcohol gels to the Ministry of Public Health and agencies under its jurisdiction in more than 20 provinces in high surveillance zones. The plan is to continuously provide supplies of alcohol gels to other sectors.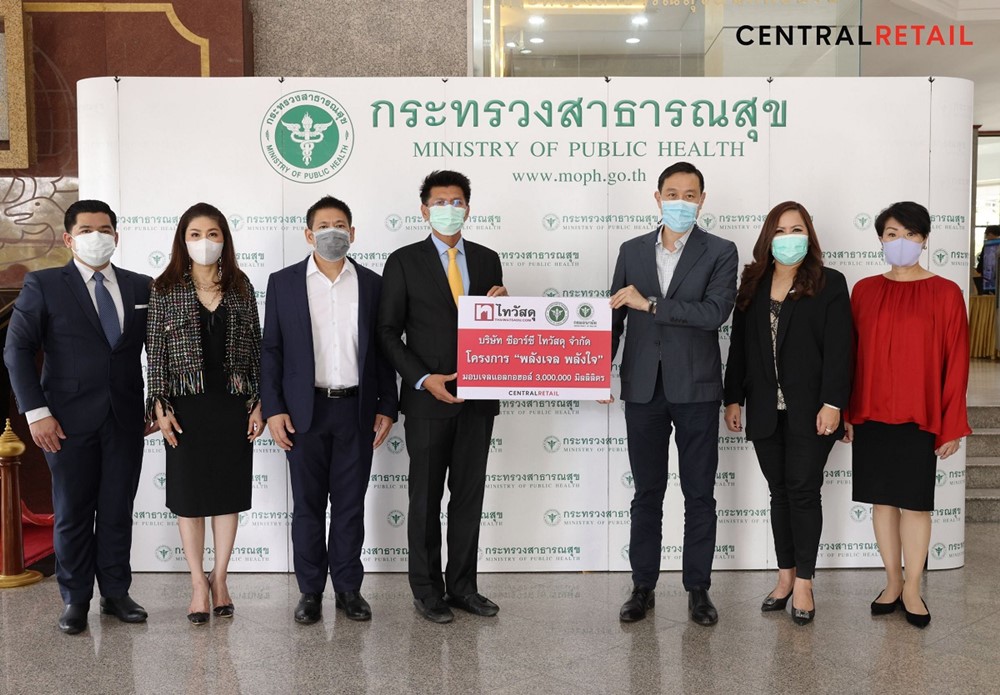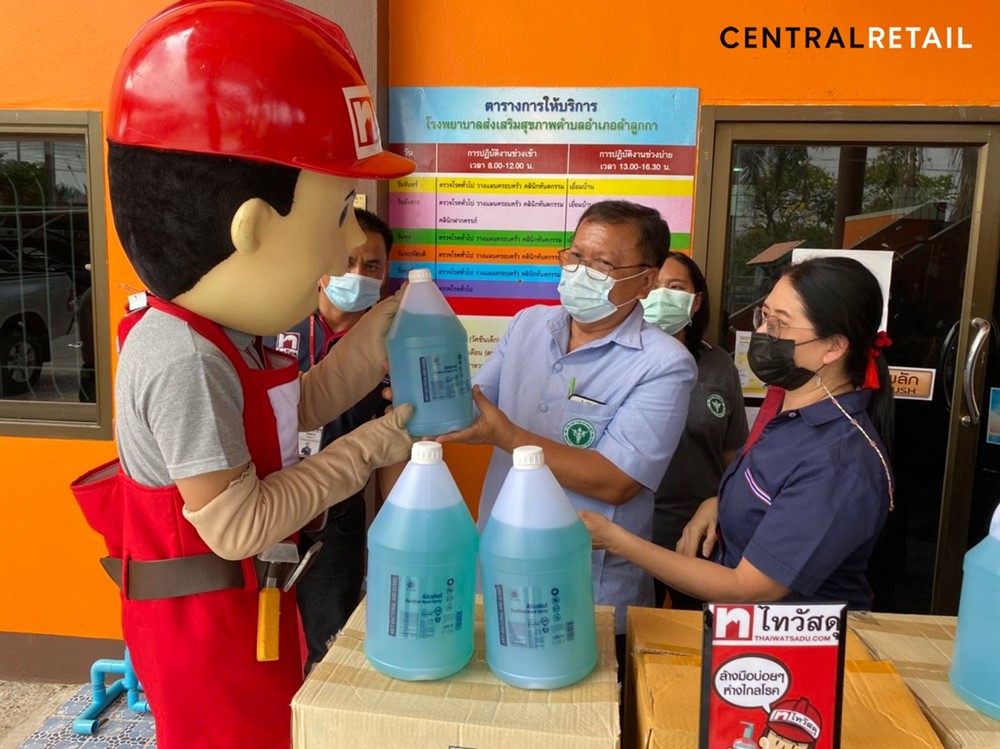 Funding for COVID-19 research by Medical Association of Thailand: Central Retail and Central Group, under 'Help Thai Fight COVID-19' project, have donated funds through the Medical Association of Thailand under Royal Patronage of His Majesty the King to conduct research on an effective and efficient control of the COVID-19 pandemic.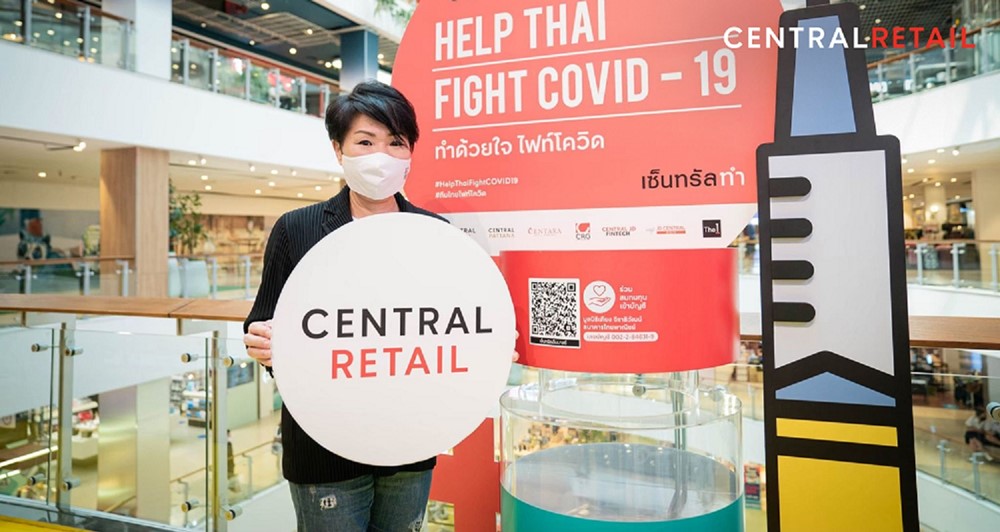 Most stringent public health and social measures: all department stores and Robinson Lifestyle Malls under Central Retail place the highest importance on the safety of customers and employees. Throughout the COVID-19 pandemic, Central Retail has implemented the most stringent public health and social measures, including the use of advanced disinfection technology such as UVC disinfection robot in-store and disinfection of delivery packages from online orders through omnichannel. More than 60,000 Central Retail employees are provided with COVID-19 insurance, and Work-from-home policy is implemented to reduce the risk of COVID-19.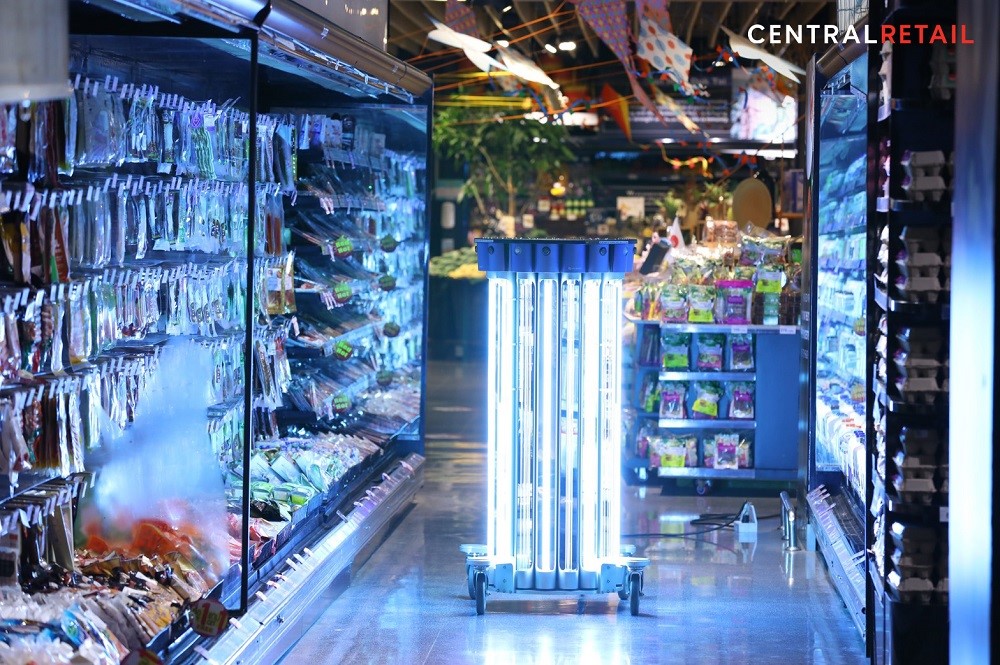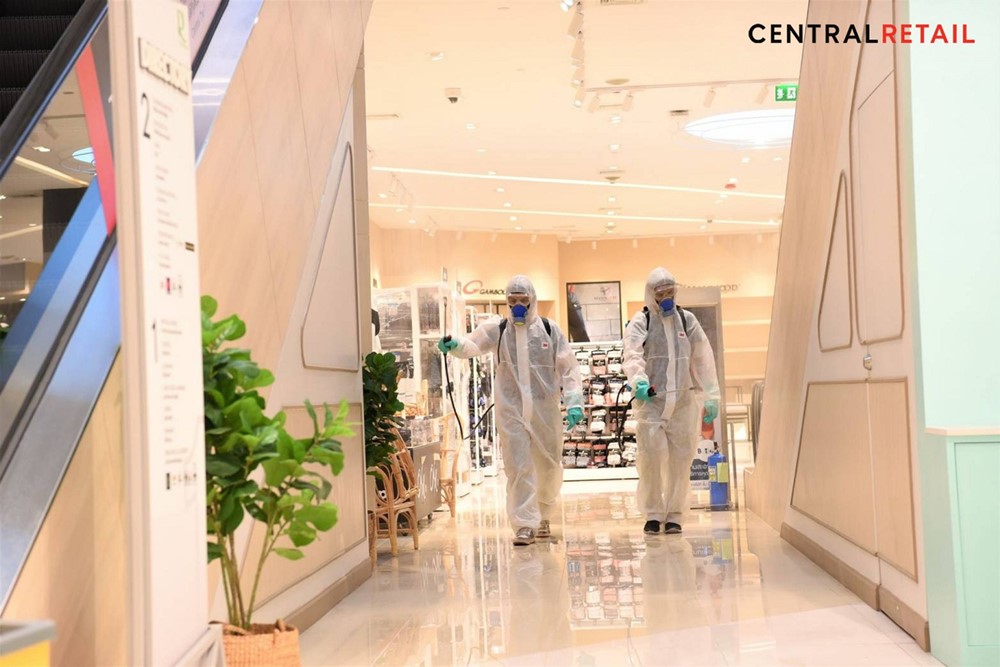 4. Unite Thais to help Thais
Central Retail values social power through the collaboration of the private sector and the people. The promotion of Thai businesses via eating and shopping Thai products and local tourism will help stimulate domestic spending resulting in a quick and sustainable recovery for our local economy and an increase in employment opportunities for everyone.
"As a Thai company that has been around for more than 70 years, our role is to help stimulate the Thai economy and alleviate every crisis faced by the country. Central Retail is ready to walk side-by-side with medical workers, COVID-19 patients and all Thais to resolve this pandemic together. We take the situation really seriously, sincerely, and continually to make sure everyone can go through this crisis. We believe that through collaborations from all parties, we can mobilize social power so Thailand can return to normal in no time," Yol concluded.