Corporate News
CRC highlights 2 must-have super apps! Total solutions for conveniences and great value COVID-free shopping experiences
21 July 2021
Bangkok, 21 July 2021 – Mr. Yol Phokasub, Chief Executive Officer of Central Retail Corporation PCL, said that amid the ongoing spread of COVID-19, everyone must help contain the virus to reach herd immunity by refraining from unnecessary trips causing daily errands to become a challenge. Central Retail understands inconveniences affecting all customers and thus introduces smooth and easy shopping experiences through 2 applications that let customers buy from home and around the clock the best-selected products that meet every demand and all lifestyles. Comfortable life and must-have exclusive privileges are now at your fingertips!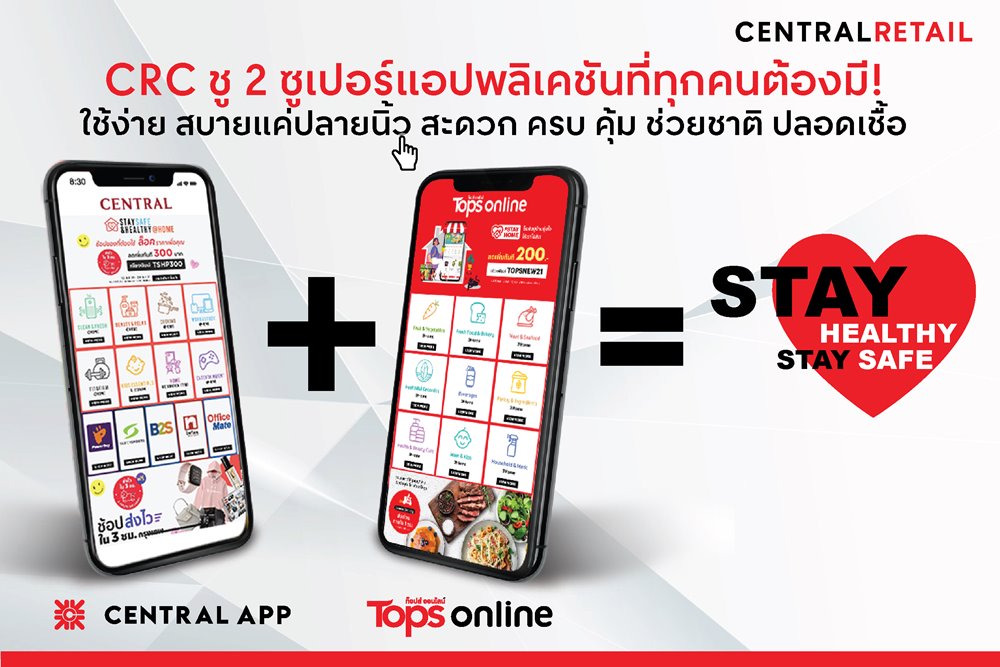 One of them is CENTRAL APP. The everyday lifestyle application offers new experiences, increases online shopping conveniences, and gives updates on trends as well as latest and highly popular products at special prices. Suiting the lifestyles of all family members in this "Homebody Economy" era, the products presented through the app are in the Work & Study @ Home, Cooking, Fit & Firm, Entertainment and Beauty & Relax categories of Central and Robinson Department Stores, Central Marketing Group, Power Buy, Supersports, Thai Watsadu and Baan and Beyond. Customers can effortlessly buy all the products and services of their choices via the single app. Purchased products will be delivered quickly and safely. Express delivery services send ordered products to buyers within 3 hours (available initially in Bangkok and later in other provinces). Consumers can also choose to shop without worries with the Shop Now Pay Later program. Besides, all customers can use incomparable services such as Personal Shopper via phone number 1425 connected to over 1,000 experienced staff members who are ready to recommend products, look for promotions, arrange for products and offer all available privileges.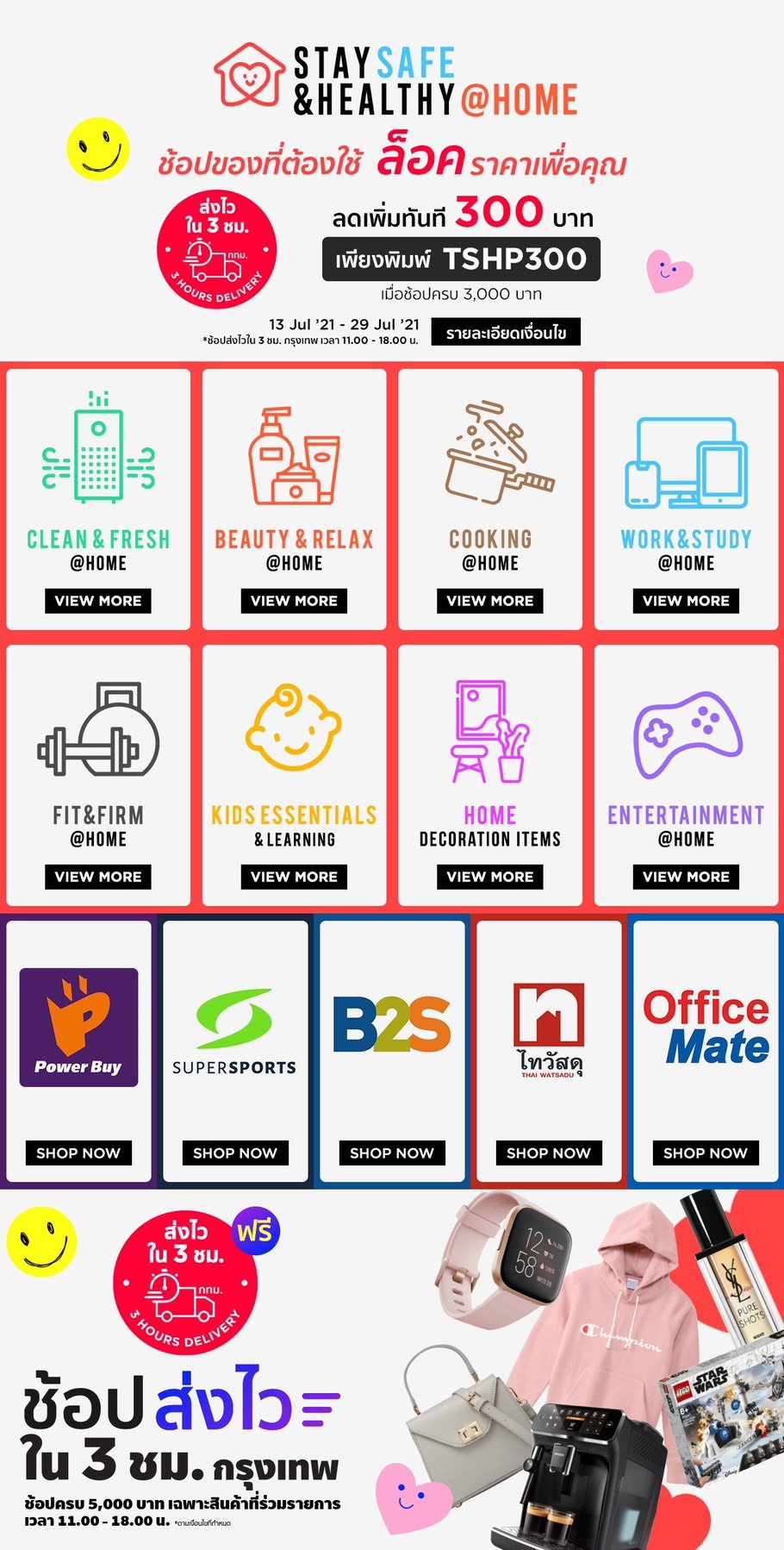 As consumers must stay home, Central Retail is ready to serve foods and consumer products via the Tops Online application. The best online supermarket in Thailand has an array of products including fresh and ready-to-eat food, home-cooking sets, snacks from local and worldwide sources, healthy products, fresh vegetables, and fruits directly from farmers, over 20,000 items of best-selling products and best-deal products worth spending that will be delivered right to buyers' doors with guaranteed freshness and quality. The 1 members are eligible for special deals and a large number of discount codes from The 1 application. Customers can also enjoy the experiences of contactless and easy payments via the Dolfin Wallet application with considerable privileges. The more The 1 members spend through the Dolfin Wallet, the more they get. Through the trouble-free app that is now available, The 1 members will never miss the best and most matching offers!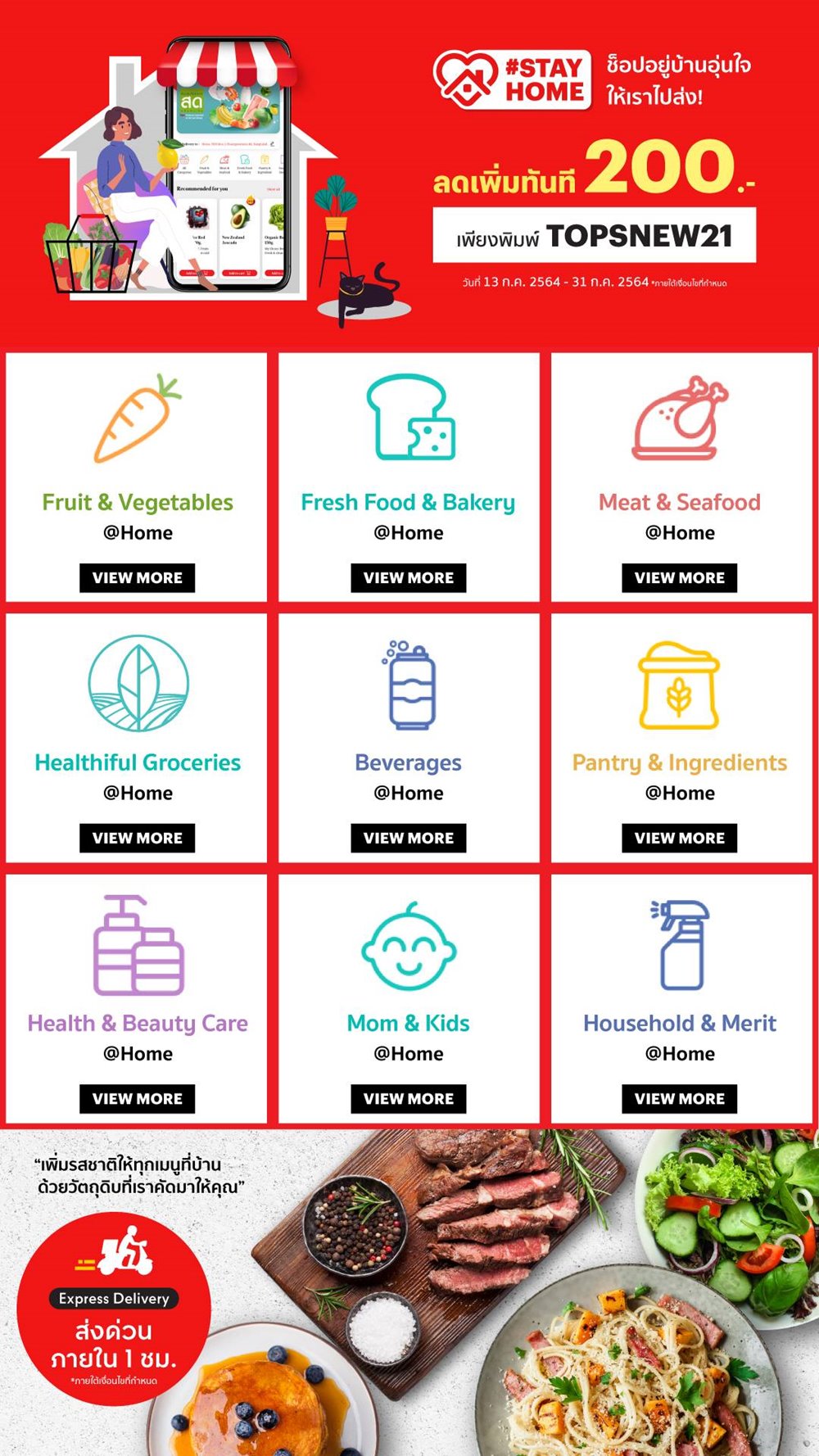 "Everyone can help stop the COVID-19 crisis. Central Retail is ready to support and thankful for all Thai people who help the nation control the disease by staying home and suspending all unnecessary trips and thus relieve the burden of frontline medical personnel. Central Retail would like to play its part in giving moral support to all the white-clad warriors by providing vaccination areas, medical supplies, food and essentials, and making donations to overcome the COVID-19 crisis. We are determined to do whatever we can seriously, sincerely and continuously to help Thailand, our country, get through this situation," Mr. Yol concluded.
Click the links to download both applications today! Lots of special privileges are waiting for you. Don't forget to share the links with friends so that they can also enjoy new and convenient shopping experiences.
Download Central App: https://bit.ly/centralwithyou
Download Tops App: https://topsonline.co/topsonlinewithyou