Corporate News
Central Retail moving forward with strict measures, Gaining massive number of customers on the first day
01 September 2021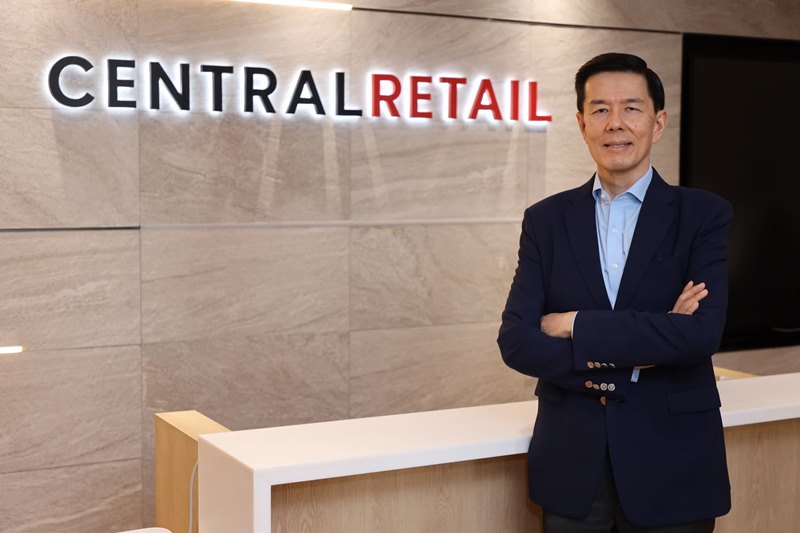 Bangkok / 1 September 2021 - Mr. Yol Phokasub, Chief Executive Officer of Central Retail Corporation Public Company Limited, stated that Central Retail is ready to move towards the re-opening of the shops in all the nine business groups of Central Retail Group, with adherence public health measures building confidence in safety and controlling the spread of COVID-19. On 1st September 2021, which is the first day of the opening, it is apparent that the ambience of the shopping centers is lively and customers have given great feedback as a great number of customers have longed for a normal lifestyle and shopping at quality venues with well-informed staff, allowing for a social and spending activities to resume.
The Group places great emphasis on strict public health measures and is will strictly comply with policies of the Center for the COVID-19 Situation Administration (CCSA) in order that employees and customers can be confident with hygiene and safety. At the same time, this opening will revive businesses allies and let such businesses have sales volumes that are back to normal, which will enable the retail sector of Thailand to move forward and sustain the employment rate in the entire business system. There is an expectation that in the last four months of 2021 the situation in Thailand will tend to be continuously improved and figures for the retail business in quarter 4 will rise by around 5 percent from last year's figure.
Elevated public health measures of shops in the Central Retail in the form of Universal Prevention are as follows:
To strictly comply with "D-M-H-T-T" Measures by Department of Communicable Disease Control, Ministry of Public Health.
To have all customers, employees and visitors wear masks at all times and have their body temperatures checked before entering the department stores and shops.
To prepare alcohol gel to be available at all spots in the department stores, which has been checked every hour to prevent it from running out.
To have COVID-19 screening test with ATK test technique on employees before they are allowed to work in the areas, and there will be random tests on employees every week.
To clean/fumigate/ sterilize sales areas and the handrails of escalators regularly with disinfectant and UVC device every day after the shops are closed; also to sterilize the products that customers have directly touched with ozone after each use.
To set up the distancing spots at each of all entrances-exits and service areas, with the number of visitors limited to no more than 1 person per 5 sq.m., and strict counting system used.
To mitigate exposure to touch; for cash, all notes will be sterilized with ozone and UVC and money given to customers as change must be sterilized.
To control the air circulation system to have Air Change for greater than 10 times, with sterilization by ozone and UVC in the air-conditioning system constantly.
"Even though we have to live with COVID-19 for a long period of time in the future, this easing of lockdown measures has reflected a positive sign that is good for the economy and is proof of the collaboration between public and private sectors to dissolve the crisis and to rehabilitate the country and move on. We, Central Retail, are delighted to re-open and welcome and serve customers again. We are ready and willing to take whatever actions are necessary to maximize confidence of employees, business partners and customers and to ensure the best shopping experiences in a safe and carefree manner no matter whether customers are shopping in shops, or through our omnichannel platform," concluded Mr. Yol.