Corporate News
Central Retail Awarded by Thailand's Ministry of Education for its Dual Vocational Educational Program
09 September 2022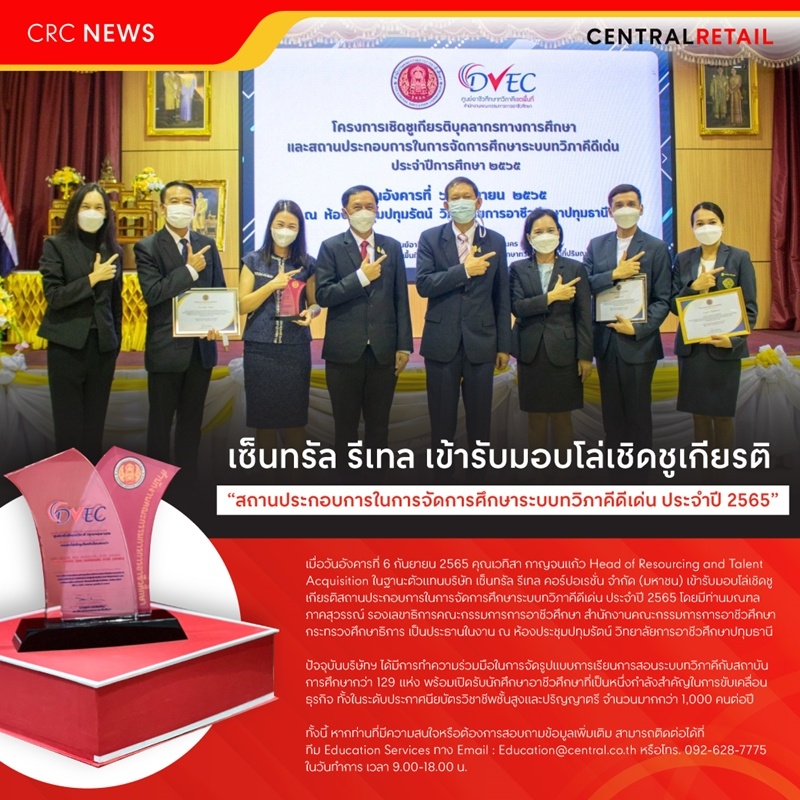 Central Retail Corporation, represented by Khun Wethisa Kanjanakaew, Head of Resourcing and Talent Acquisition, received the plaque of honor from Thailand's Office of Vocational Education Commission, Ministry of Education, on Tuesday, 6 September 2022. The award was given in recognition of our exceptional Dual Vocational Education Program.
Our Dual Vocational Education Program was developed in collaboration with over 129 educational institutions. The initiative has enabled over a thousand young professionals in the vocational field to pursue advanced degrees and satisfied the industry's demand for skilled workforce.
For further information, please contact our Educational Services team via Education@central.co.th or 092-628-7775 (Mon-Fri, 9 AM - 6 PM).