Tops, Thailand's #1 food retailer, wins "Convenience Retail Sustainability Award" at the 2023 NACS Convenience Retail Award ASIA-PACIFIC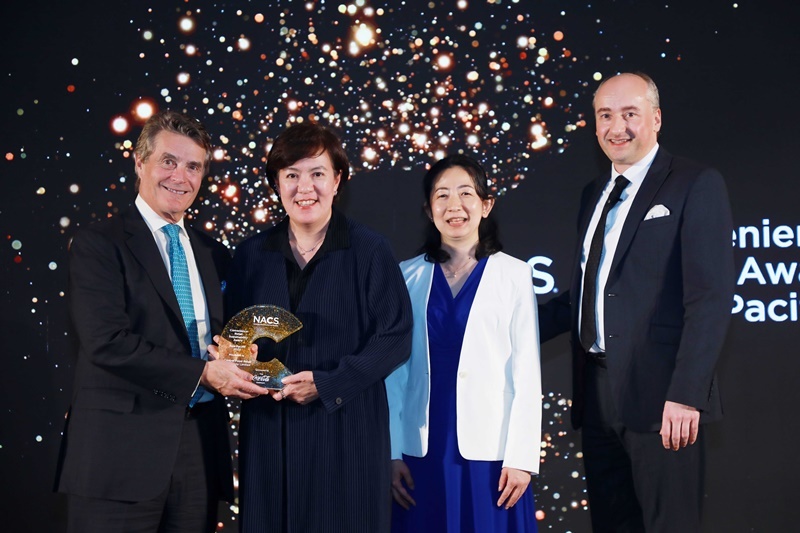 Tops, food business under Central Retail, recently received an award in sustainability from an Asia-Pacific event. "Convenience Retail Sustainability Award" is an honorable recognition given to retailers that operate their business with a sustainability focus, creating a tangible impact on people, society and the environment. The award reaffirms Tops' social responsibility as an organization that is committed to driving its business in a way that improves the quality of life, bridge the gap in the society, while also promoting sustainability in every dimension through four areas:
Community Contribution: Tops drives its business through supporting the grassroots economy in the country by directly purchasing farm produce, offering venues for farmers to sell their products at "Jing Jai Farmers' Market", and helping SMEs nationwide grow through Tops Tongtin platform to sell their products at Tops.
Circular economy and waste management: Tops recognizes the importance of waste and surplus food from end to end. There are projects such as "FOOD for GOOD DEED" to pass on surplus food products from Tops and FamilyMart to support the underprivileged nationwide. It also sorts waste at all its stores, and encourages the public to sort waste based on the 3R (Reduce Reuse Recycle) principle to reduce waste from end to end and to improve the environment alongside the economy and society.
Climate Strategy & Energy Management: Sustainable energy management: Tops has introduced a new store concept, "Tops Green", which is the first green store in Thailand. It uses energy-efficient chillers with a cooling system that reduces carbon footprints and energy consumption while still maintaining product freshness. It supports the use of clean energy in transportation by providing EV charging points and installing solar panels to save energy.
Healthy & Safe Product: Tops recognizes the importance of using eco-friendly packaging and has stopped the use of styrofoam and reduced the use of plastic. This award is a proud honor and reaffirms that Tops never stops improving its business to become a Food Discovery & Destination under the concept of Every Day DISCOVERY. At the same time, Tops is also a brand that operates its business alongside developing communities, improving the quality of life, and nurturing the environment sustainably, true to Central Retail's purpose as Thailand's first Green & Sustainable Retailer.
The 2023 NACS Convenience Retail Award ASIA-PACIFIC is an event that brings together world-class retailers to meet, exchange views, and share knowledge in retail strategies, as well as topics that impact the industry today and in the future for business planning purposes.