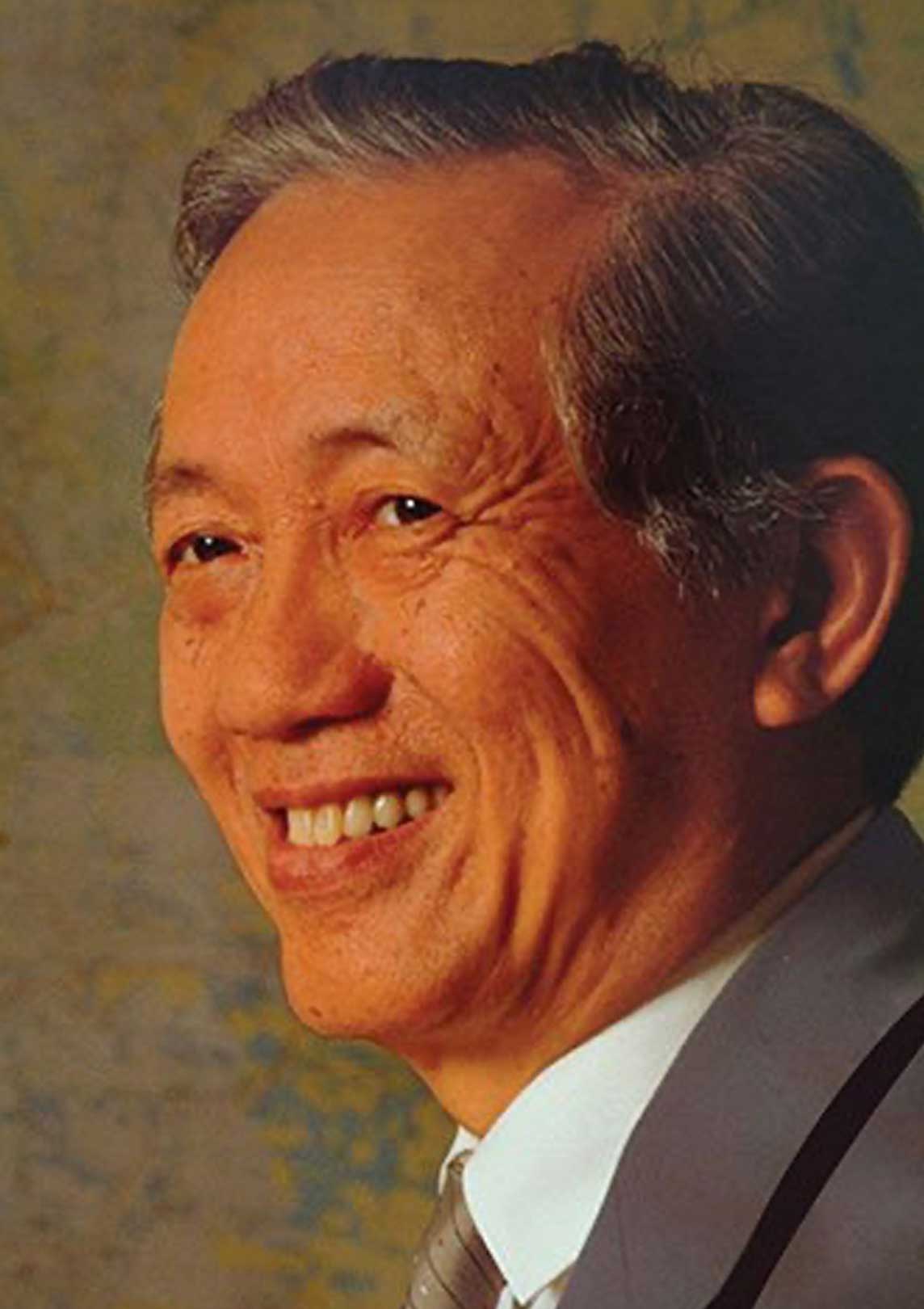 Story of Our Heritage
From family shop to retail conglomerate
Central Retail as we know it today evolved from Tiang Chirathivat's small family shop he started in 1947. Together with his son Samrit Chirathivat, the business expanded over the years and the first Central Department Store was unveiled in Bangkok's Wang Burapha district in 1956. The founders, along with the help of other family members, ran the business hands on, taking the company to flight.
Amidst an era where trade was flourishing, Tiang and Samrit were recognised as visionaries that revolutionised retail by pioneering never-before experiences in Thailand. Under the care of the Chirathivat family, Central Group has grown to become one of Thailand's most recognisable brands and amongst the most successful retail conglomerates in Southeast Asia.
The Chirathivat family's vision for the business has lived on from generation to generation. And today, the business continues to expand with an omnichannel platform, driving growth and reinforcing Central Retail's leadership position across multiple retail categories.
Timeline of our milestones
Where legacy lives on
In over 70 years of our journey we have been alongside our customers, Central Retail has witnessed many key milestones that continue to shape and evolve who we are today. In celebration of our journey so far, we look back into some of these milestones:
Scroll to read our story
1947
Small shop house opens in Bangkok.
1950
Importing business begins as "Central Trading," which later becomes a part of Central Marketing Group (CMG).
1956
The first Central Department Store opens in Wang Burapha district.
1974
The iconic Central Chidlom flagship store opens.
1990
The lifestyle department store Zen department stores (Currently, CENTRAL@centralwOrld) opens and Central Retail Corporation Limited is incorporated.
1992
The First Central Department Store outside Bangkok opens in Chiang Mai province, signaling expansion into upcountry Thailand.
1995
The Company acquired majority stake in Robinson Department Store.
1996
Launched new specialty format Tops Supermarket, which is now the largest supermarket chain in Thailand.
1997
New specialty formats open, including Power Buy and Supersports, and we enter new retail categories.
2005
His Majesty King Bhumibol Adulyadej The Great grants Central Department Store the right to use the Royal Garuda Emblem.
2010
Our first large standalone specialty formats open with Thai Watsadu. The first Robinson Lifestyle Center opens in Trang, establishing our model for expansion and penetration in upcountry markets.
2011
Acquisition of the Rinascente collection of luxury department stores in Italy marks our entry into the EU market.
2012
The Company began its joint venture for FamilyMart in Thailand.
2015
The Company began joint ventures for Nguyen Kim and Lanchi Mart in Vietnam.
2016
The Company acquired Big C in Vietnam.
2017
The new digitally assisted shopping platforms such as "Rinascente ON DEMAND" and "Chat & Shop" are launched.
Central Retail changed its business structure to prepare for an initial public offering (IPO) and a listing of its shares on the Stock Exchange of Thailand (SET).
2018
The Company launched Big C rebranding with the first "GO!" retail banner for hypermarkets in Vietnam as part of expansion strategy.
2019
Central Retail was converted into a public company limited and made a tender offer for all securities of Robinson Public Company Limited (ROBINS) as well as delisted the securities of ROBINS from the SET.
Moreover, Central Retail acquired the remaining shares of Nguyen Kim in Vietnam.
Central Retail also launched Rinascente, Turin branch, in Italy, after its renovation with expanded space and up to 1,000 brands as well as new zones for jewelry and famous restaurants in order to provide a comprehensive range of products and services.
2020
The Company makes a debut on the SET trading day on February 20, 2020 and becomes not only the largest ever IPO in the history of the SET, but also the second largest IPO in retail business, which meets the fast-track criteria for the SET 50 and MSCI Global Standard Indexes. The Company also executes its "5 Prompt Strategy" to respond to the challenges of New Normal. In Italy, it also launches Rinascente's e-commerce website www.rinascente.it.