Tops launches partnership with "Coles", a leading exclusive brand from Australia, with more than 200 items planned only here for the first time in Thailand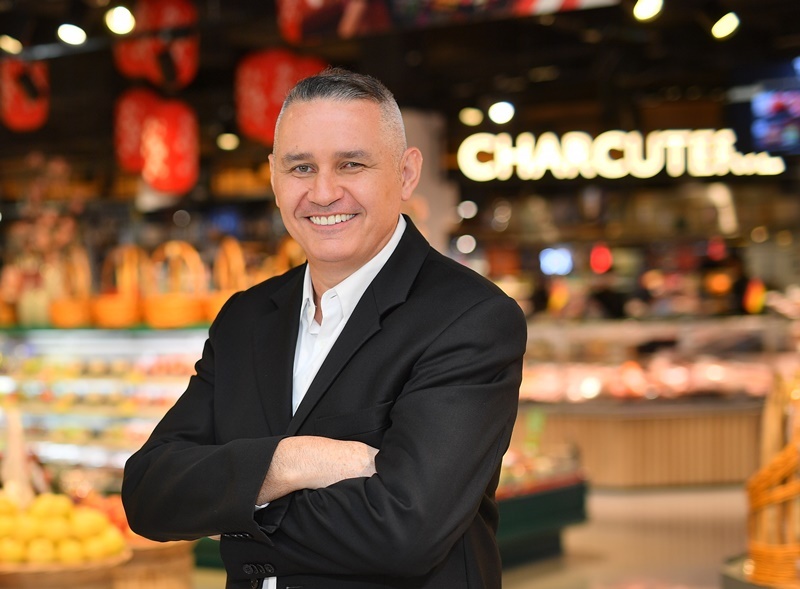 BANGKOK, March 7, 2023 - Tops, food business under Central Retail, reaffirms its position as the #1 food retailer in Thailand and the leader of imported products from around the world, by announcing an official partnership with "Coles", a premium food brand from Australia. This is the brand's first presence in Thailand's food retail, and more than 200 items will be exclusively sold at Tops both online and offline at Tops, Tops Food Hall, Tops Fine Food, Tops CLUB, and Tops Online, catering to modern consumers who enjoy a modern lifestyle and imported products, highlighting its concept "Every Day DISCOVERY".
Mr. Stephane Coum, Chief Executive Officer - Food Group, Central Retail, said, "Tops is a strong expert in sourcing products from the best places around the world. Currently, we have more than 1,200 exclusive imported items from over 150 brands, the highest number in the food retail industry in Thailand. Our goal is to be the ultimate Food Discovery & Destination that fulfills the needs of every customer group. We continue to seek business partners to import quality products from top brands around the world to offer to our customers. In this official partnership with Coles, a leading supermarket and product brand in Australia. We are the exclusive importer of the brand in Thailand, and we are importing more than 200 items which will be exclusively available at Tops. Coles is a well-known brand that uses high-quality ingredients. This partnership will allow Tops customers to easily access Made in Australia products as if shopping there. They can enjoy new experiences and options, true to our Every Day DISCOVERY concept."
Dr. Will Mulholland, General Manager Exports, Fresh Foods Commercial, said the supermarket was thrilled to enter the Thai market. "Coles has been exporting high-quality Australian food for over 20 years. Exporting to more than 30 countries, with a focus on Asia, Coles Own Brand products are predominantly Australian made. Our mission is to inspire customers and deliver brands and products that we are proud of, and which our customers recommend above all others," the spokesperson said.
"We are most pleased to partner with Tops, the leading food retailer in Thailand in distributing and delivering quality products to Thai consumers. It also supports Australian producers and enhances the continued growth of this industry in the global scale."
More than 120 Coles products are now available. Tops has selected highlight products that are popular, such as 100% pure and natural honey which varies in color depending on the type of plant, such as red gum honey, and eucalyptus honey from the best sources which is popular around the world, e Wellness Road Australian Almond Butter made with 100% Australian almonds packed with nutrients, Brownie Mix Chocolate Fudge, roasted coffee, quinoa, natural olive oil, peanut butter, cereal, biscuits, spread, frozen fruits, and sauces. Best-selling Coles products from 2022 will also be available for Tops customers to enjoy here in Thailand, such as cheeses and crackers.
"This official partnership between Tops and Coles will offer a unique experience to our consumers. They can enjoy premium imported products from exclusive brands. Tops will continue to seek exclusive products to offer to our customers, making Tops the ultimate Food Discovery & Destination that fulfills every need and offers the best experience every day, whenever they visit," said Stephane.
For more details, visit www.tops.co.th, Facebook TopsThailand or LINE @TopsThailand.
#Tops #EveryDayDISCOVERY