Jing Jai Maha...Nakorn - Bring Products Created by Local Communities across Thailand to the City Center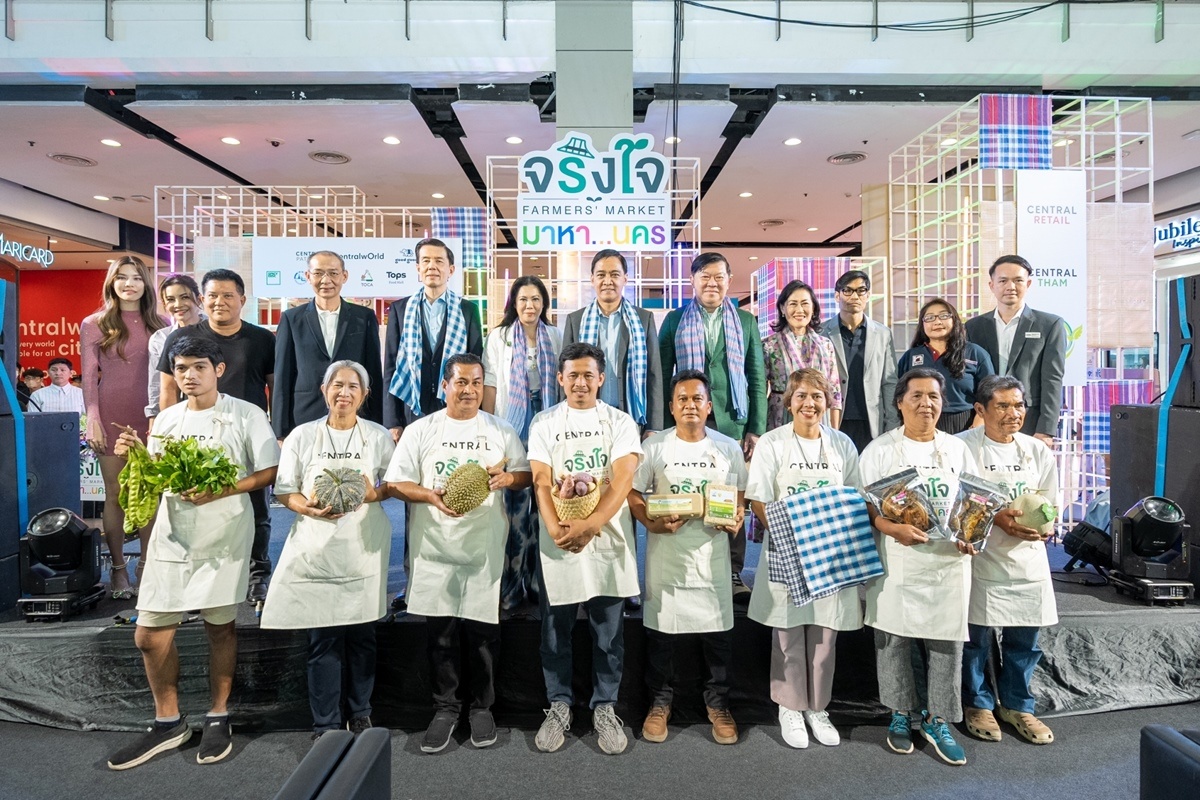 Central Retail Corporation Public Company Limited (CRC) collaborated with Central Tham, the Central Group's sustainability project that strives to go forward, enhance product quality, and generate income for the community, to conduct "Jing Jai Maha....Nakorn" , a Farmers' Market with 50 booths that brings together agricultural products sent directly from farmers across the 4 regions of Thailand from 33 provinces and more than 60 communities . The market offered a wide range of organic fruits and vegetables, processed products, handicrafts, GI products, and over 1,000 local goodies and was held on June 21-25, 2023, at Eden Zone 1-3, Central World . The event is a continuation of grassroots economic development's achievement in providing Thai farmers with a good quality of life and a stable income.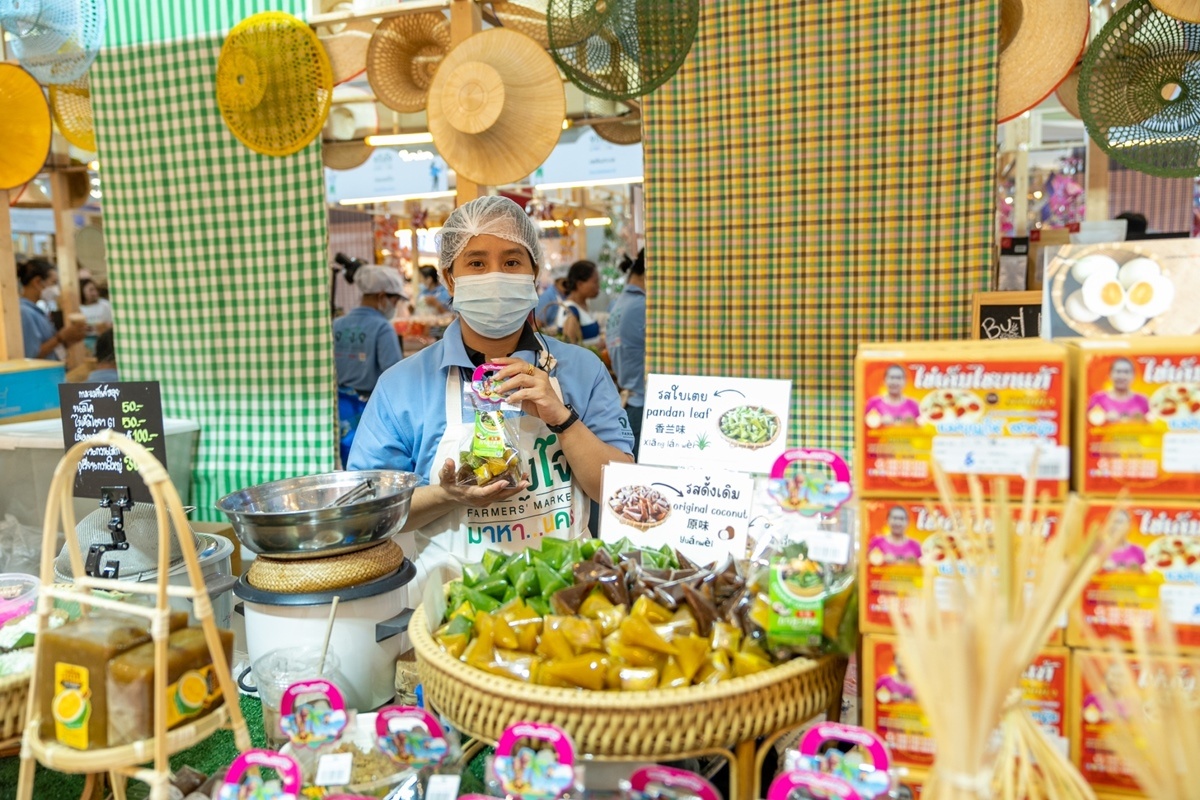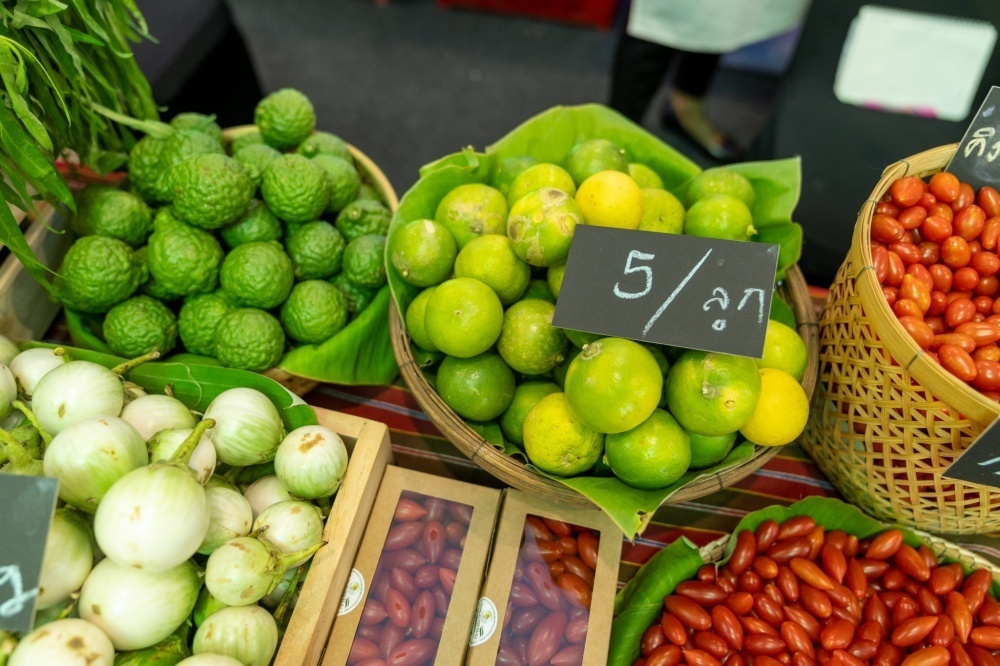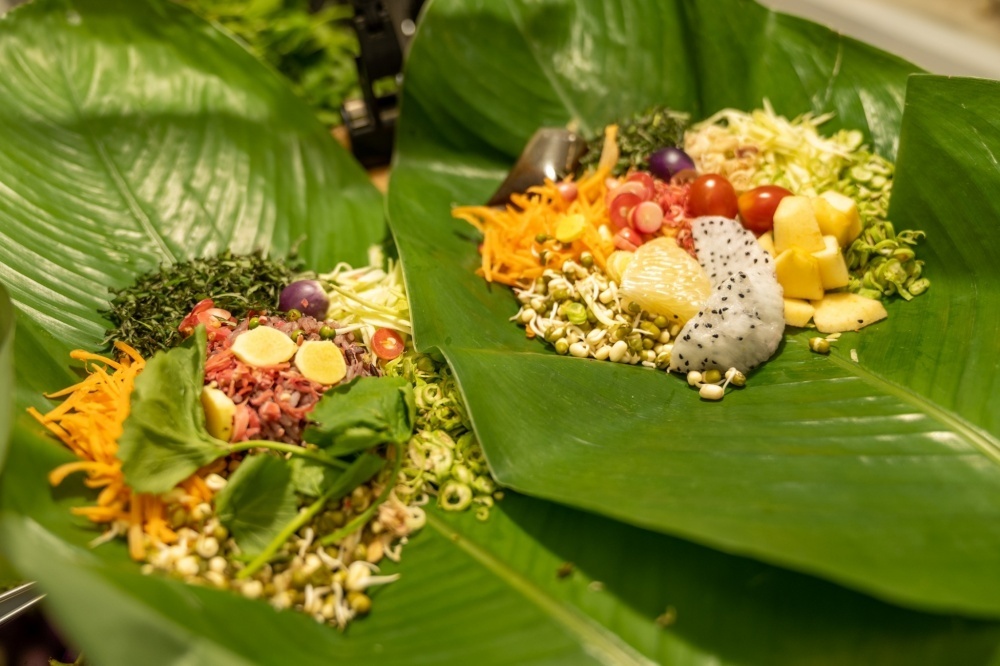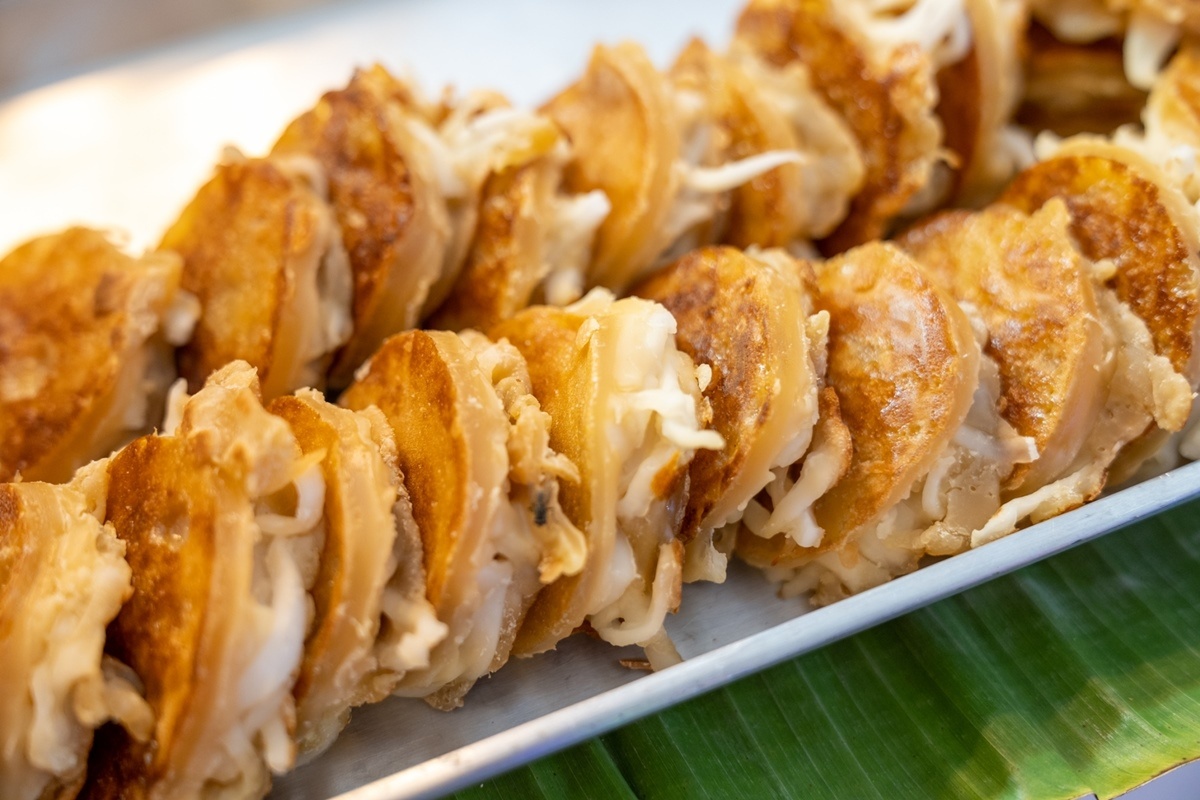 The opening ceremony was honored by Mr. Keerati Rushchano, Permanent Secretary of the Ministry of Commerce , who presided over the ceremony along with Mr. Pichai Chirathivat , Executive Director of Central Group; Mr. Yol Phokasub , Chief Executive Officer of Central Retail Corporation Public Company Limited; Ms. Busaba Chirathivat , Executive Vice President for Corporate Communications of Central Group; Ms. Thapanee Kiatphaibool, Deputy Governor for Domestic Marketing of the Tourism Authority of Thailand (TAT); Mr. Stephane Coum, Chief Executive Officer of Central Food Retail Group and President of Central Food Retail Company Limited; and executives from Thai Watsadu attended the opening ceremony. They also explored the highlights of all 3 zones.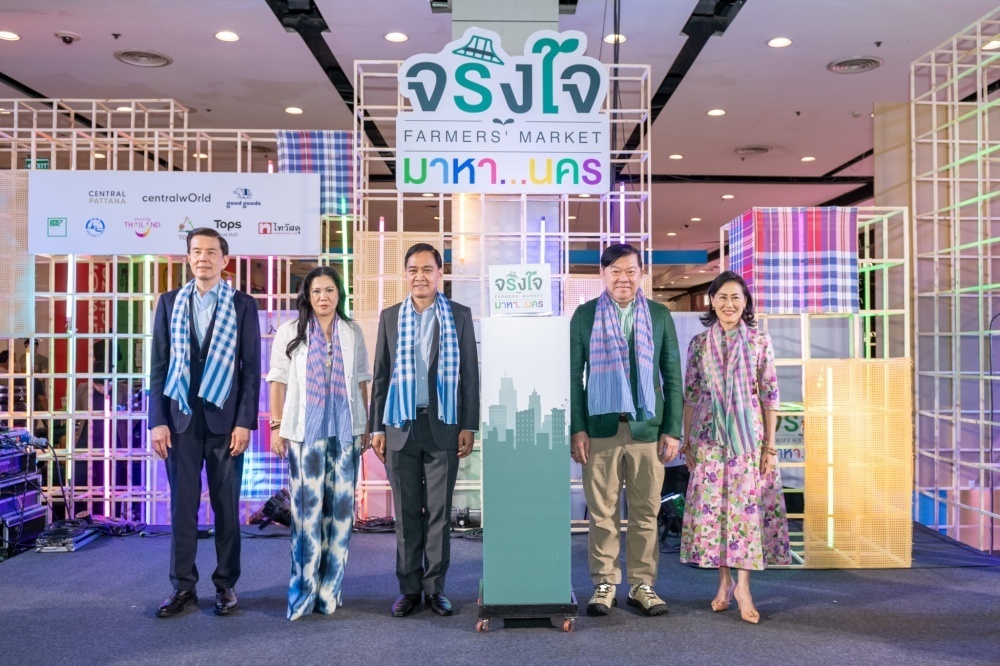 The "Jing Jai Maha....Nakorn" concept for this year took into account the shift to carbon neutrality by employing environmentally friendly supplies for the event and effectively reusing and recycling the resources. In addition, GHG emissions from all activities, including electricity usage, attendees' travel, food and beverages, and waste generated at the event, will be calculated. After that, the company's greenhouse gas emissions will be offset to zero. We hope to use this as a model for arranging environmentally friendly activities that will help mitigate the effects of climate change."
In Jing Jai Maha...Nakorn , Bangkokians enjoyed purchasing local delights from across Thailand at the "Jing Jing Market," located at Eden 1. It featured ready-to-eat food from well-known restaurants and "OTOP 5-star" restaurants. It was an event where Bangkok residents could shop, meet, and interact with actual farmers, as well as make contacts for future shopping trips to the provinces.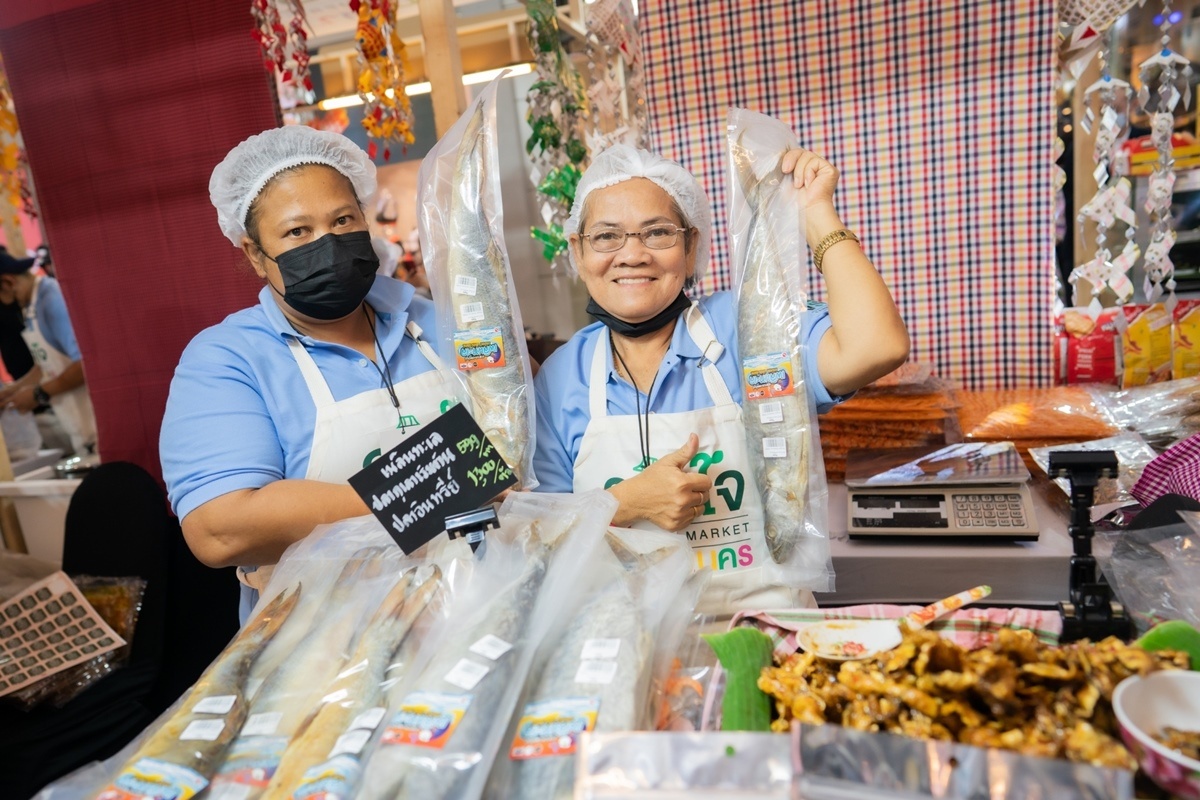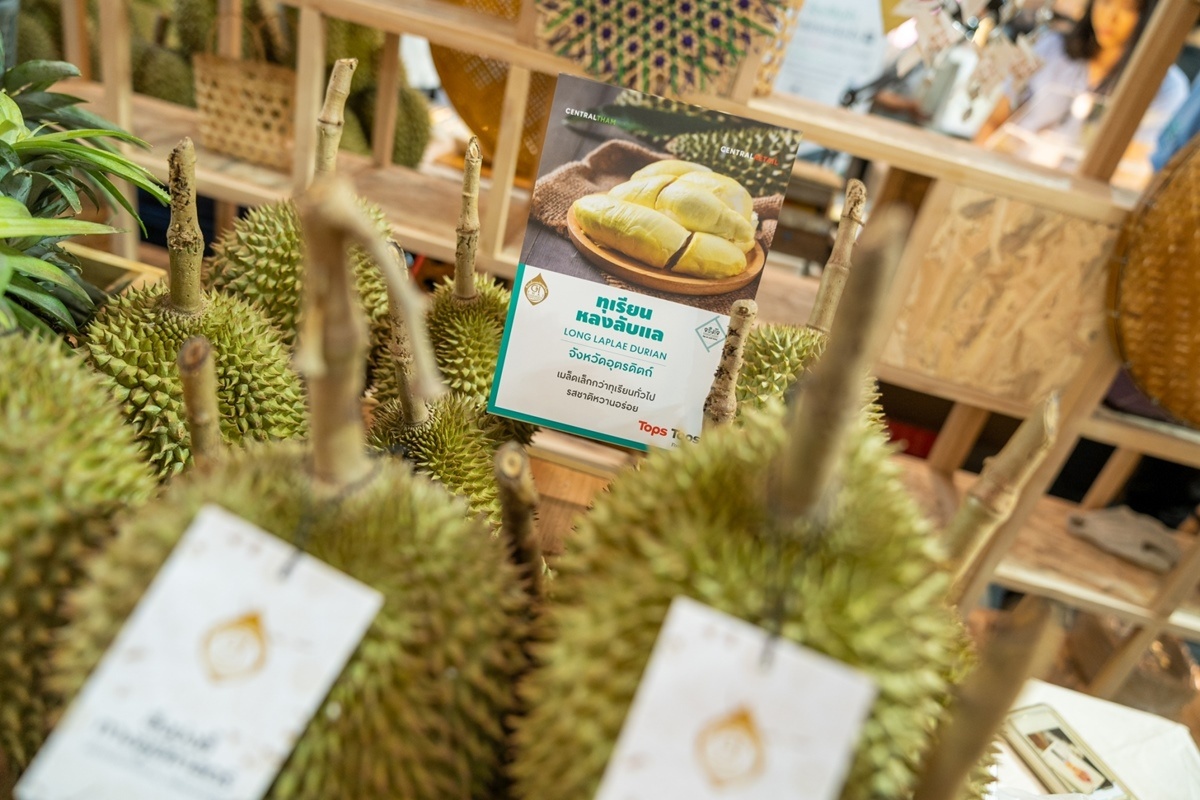 Central Tham's eight highlighted initiatives , as well as the Thai Organic Consumer Association's (TOCA by TAT) booth , were located at Eden 1-2, and they were as follows:
Organic Agriculture Learning Center and Community Product Development, Mae Tha Sustainable Agricultural Cooperative from Chiang Mai Province
Learning Center for Agricultural Product Development and Community Products, Economic Crop Planting Community Enterprise from Theppana, Chaiyaphum Province
Handicraft and Local Culture Development Learning Center, Na Muen Si Weaving Community Enterprise from Trang Province
Organic Agriculture Learning Center for Product Development and Environmental Management, Bua Yai Sub-district Organic Agriculture Community Enterprise from Nan Province
Learning Center for Organic Agriculture and Community Product Development, Nong Sanit Organic Vegetable and Vegetable Agriculture Cooperative from Surin Province
Pradu Forest Plantation Learning Center and Sustainable Agriculture, Southern Local Herbs Community Enterprise of Jeep Housewives from Surat Thani Province,
Food Processing and Community Products Center, Ban Tra Chu Preserving Fish Community Enterprise from Sing Buri Province
Smile Melon Agrotourism Project, Melon Mooyai Ruamjai Pattana Community Enterprise from Ayutthaya Province
Thai Organic Consumer Association's (TOCA by TAT) booth.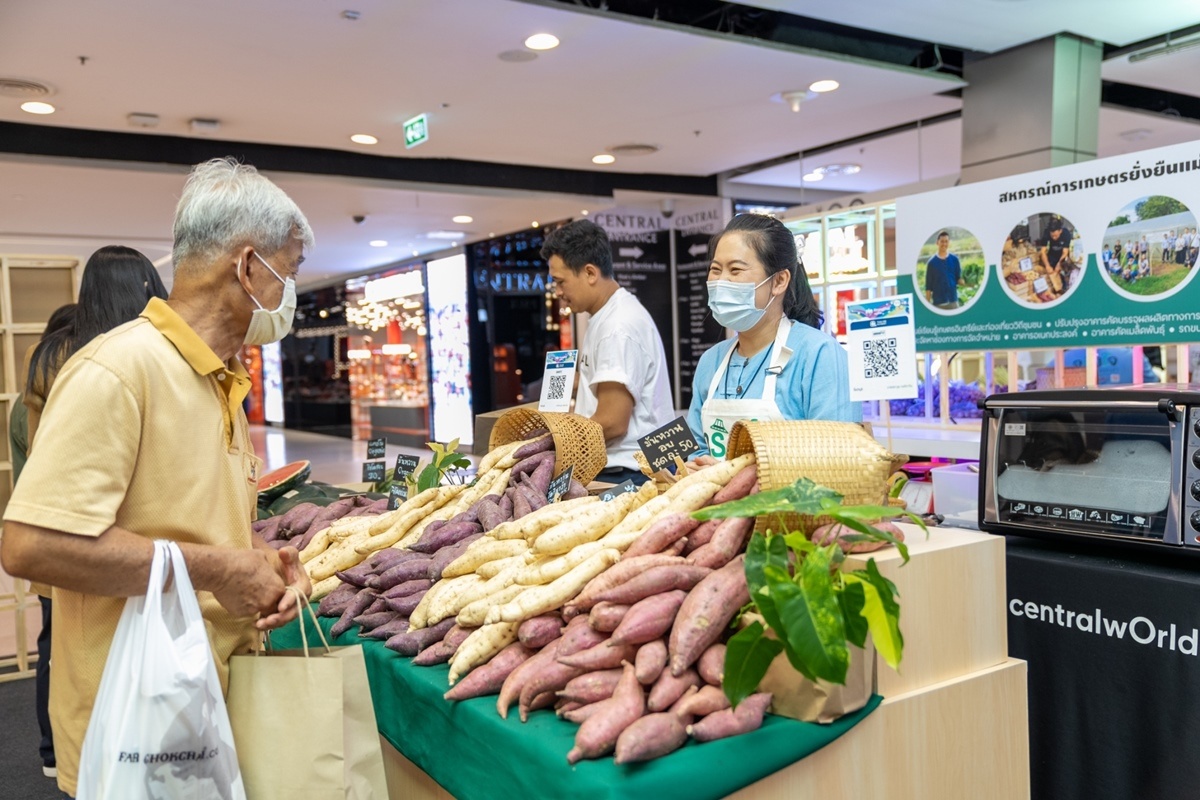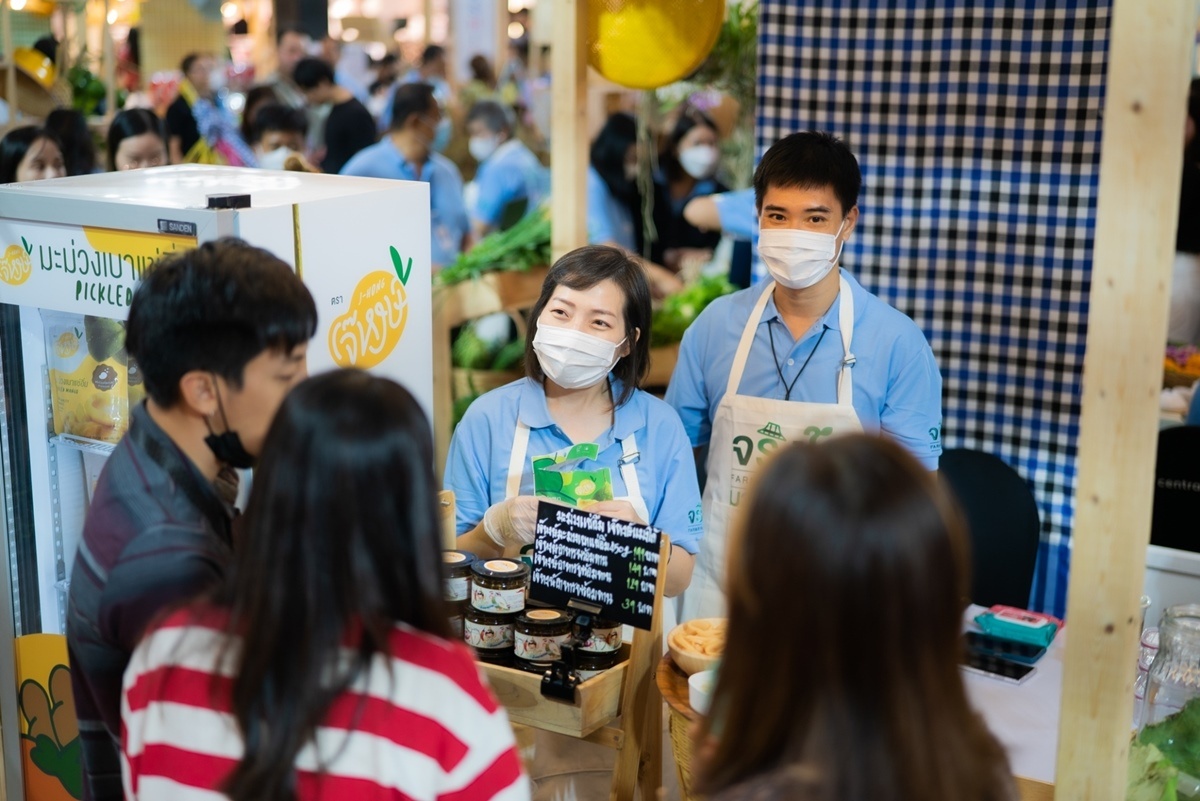 Central Tham Exhibition at Eden Zone 3 that told the history of the Central Group's Central Tham project, which focuses on reducing inequality, providing opportunities to all members of society, developing education through learning centers, and promoting careers for people with disabilities. Furthermore, through sharing knowledge and skills and supporting sales channels and marketing communications, the project helps to expand the community economy, create jobs, and provide a consistent income. In particular, the project aims to preserve and protect the environment and to make the world a greener place by driving all sectors towards sustainable tourism through "The Power of Action" . This zone also served Bhu Chee Deun coffee from Chiang Rai by Good Goods Shop for consumers to enjoy its taste.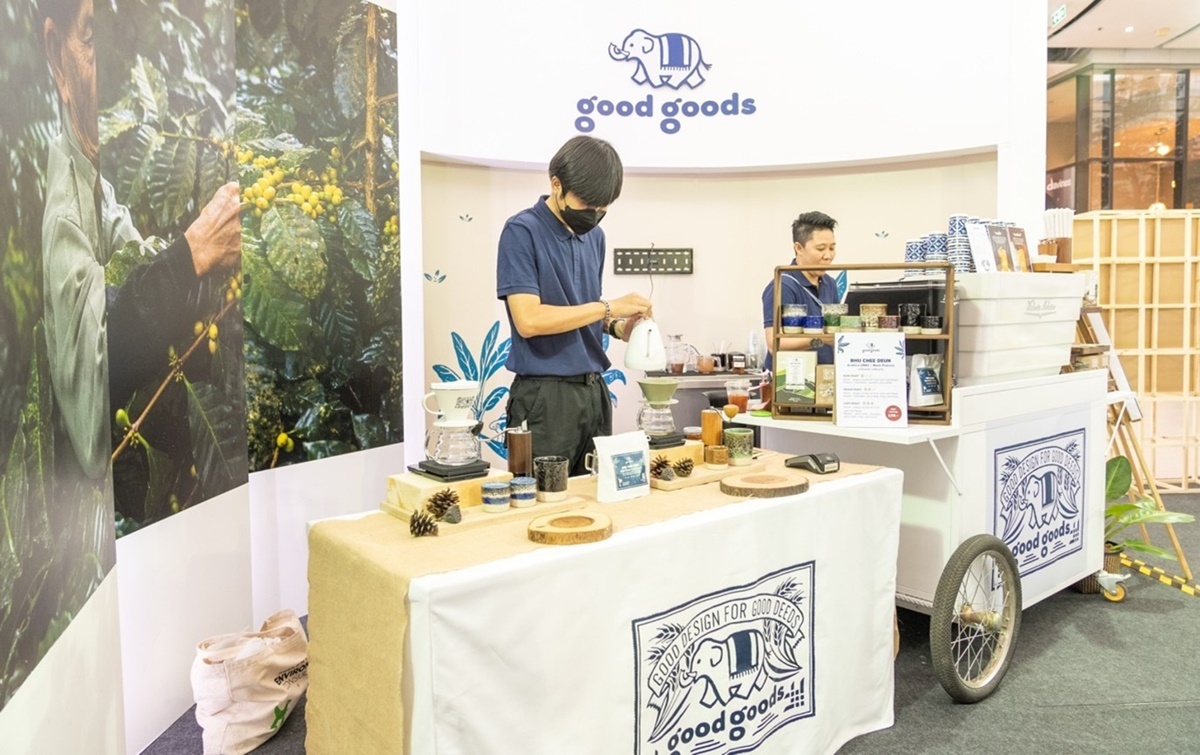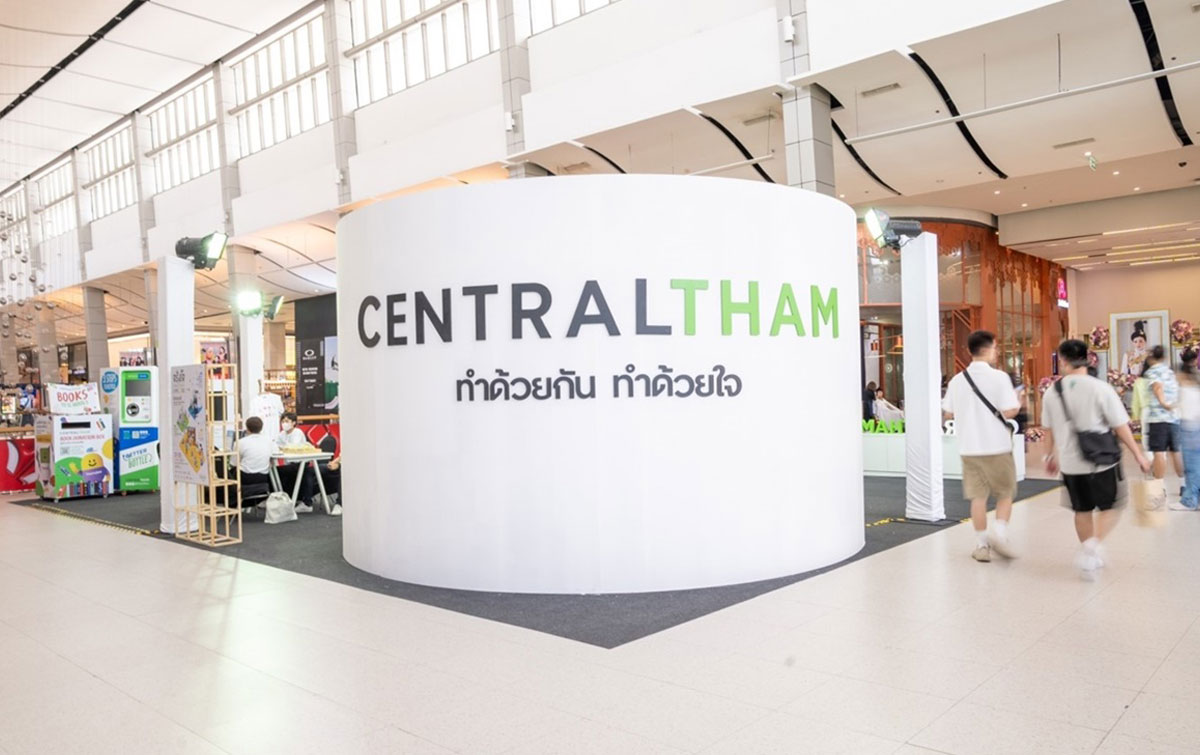 Yol Phokasub, Chief Executive Officer of Central Retail Corporation Public Company Limited (CRC) , stated,
The intention of Central Retail to drive the grassroots economy by generating income, creating jobs, developing communities, and creating a sustainable quality of life under the concept of Creating Shared Value (CSV), which is to create inclusive growth for both business and society, sparked the idea of assisting farmers to sustainably have a stable career, a steady source of income, and a decent quality of life.

CRC has utilized its potential, experience, expertise, and knowledge to work with farmers from the beginning to the end of the process in order to expand distribution channels and agricultural product value and drive the community economy into concrete. The operation subsequently grew into the Jing Jai Farmers' Market project, which emphasized the selection of safe and non-chemical fruits and vegetables for distribution in Central Retail department stores and supermarkets. It enables farmers to sell their products directly to consumers and has produced more than 1,094 million baht in revenue for the community and farmers. Jing Jai Farmers' Market is also 100% plastic-free, having started in 2018 in Tops Market in Central Plaza Udon Thani. It has become a successful model that has been adopted in many locations throughout Thailand.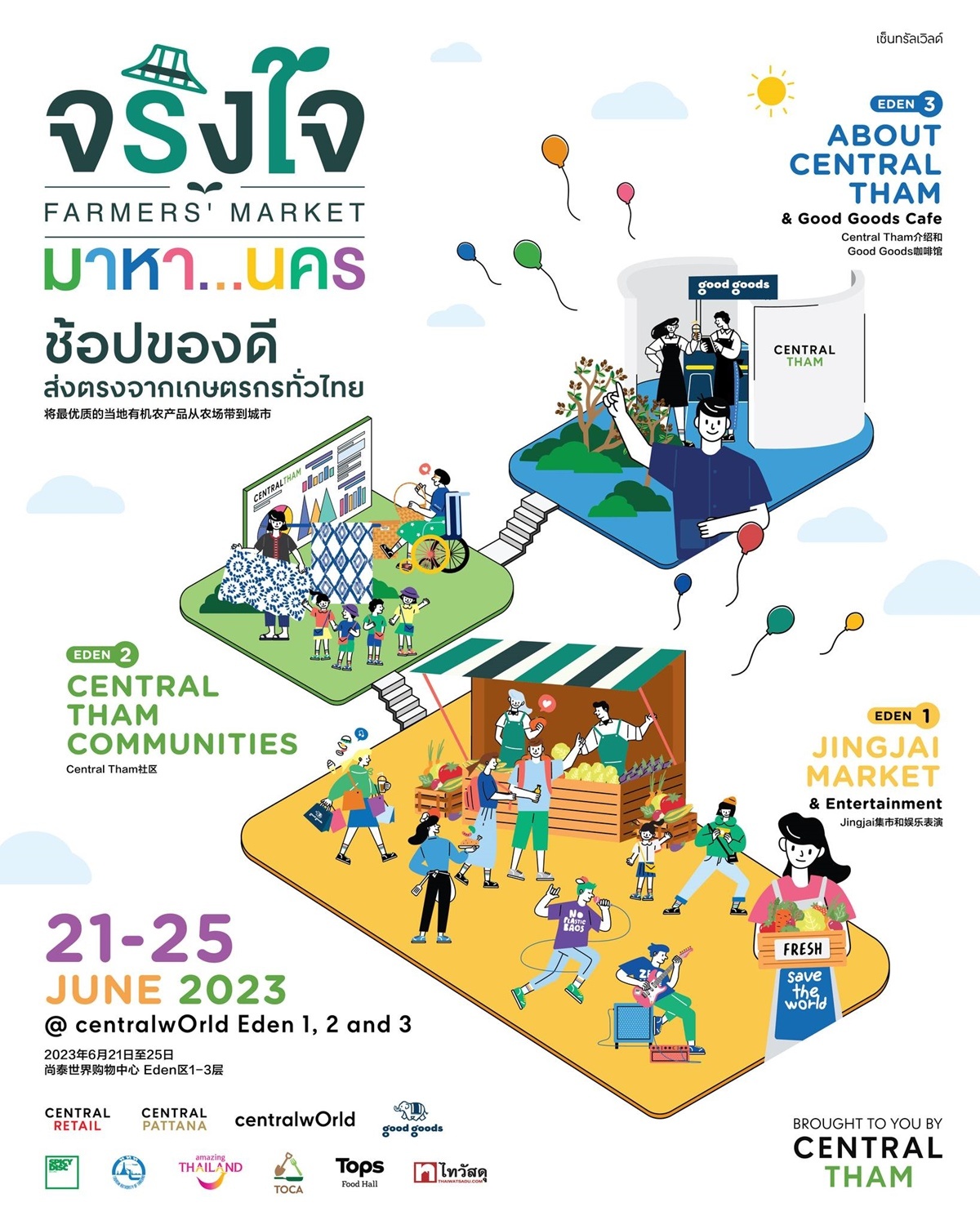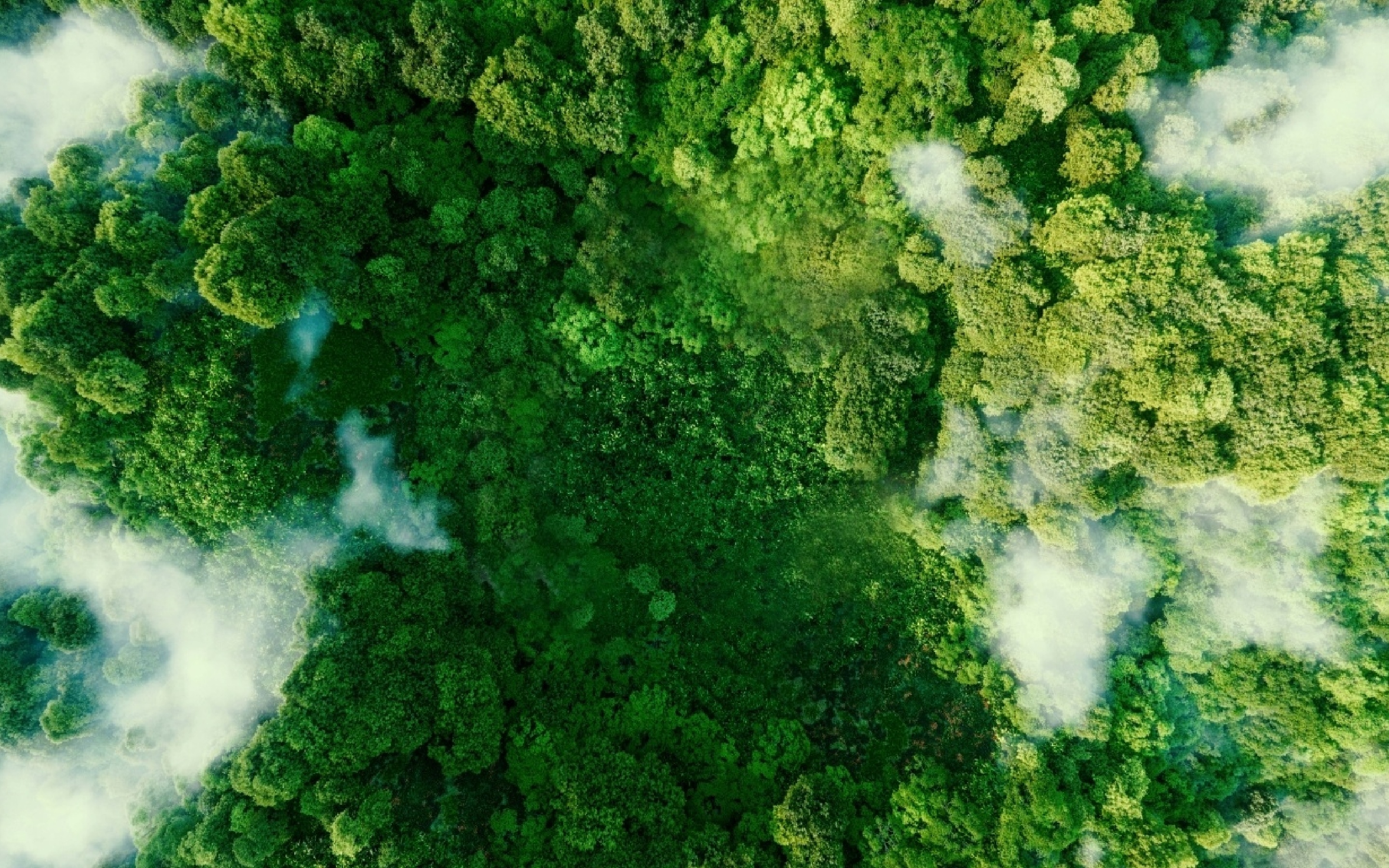 In 2022
, Jing Jai Farmers' Market was expanded to
33
branches in
28
provinces, bringing together farmers from 9,696 households and generating sales of
250
million baht.
Jing Jai Farmers' Market
is anticipated to grow to
39
branches in
34
provinces across Thailand by the end of 2023, serving
10,360
households.