'Baan Tak Daet School' elevates level of education and student quality of life in Phang Nga Province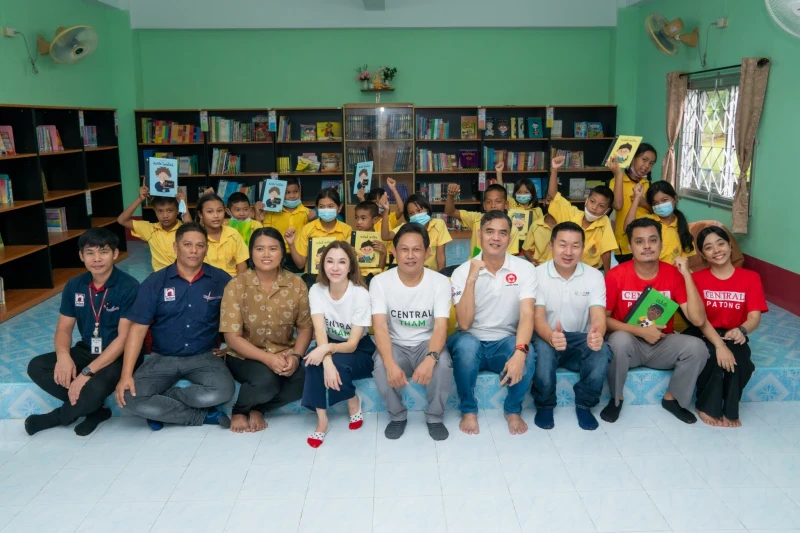 Central Retail continues to recognize the great importance of reducing inequality in our society. Therefore, focusing on developing education and improving school buildings to meet set standards, especially at the kindergarten level, has been implemented to support children. This will vastly provide them with sufficient education and good quality of life.
We have also improved classroom tables, chairs, and floor surfaces with materials that are safe for children to use and prevent accidents that may occur at Baan Tak Daet in Phang Nga Province, which is one of the highlighted schools from Central Tham's prototype kindergarten classroom project.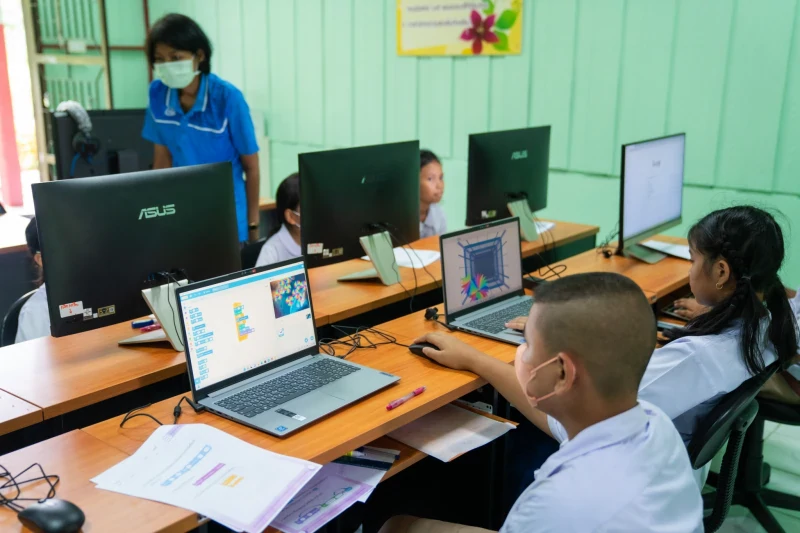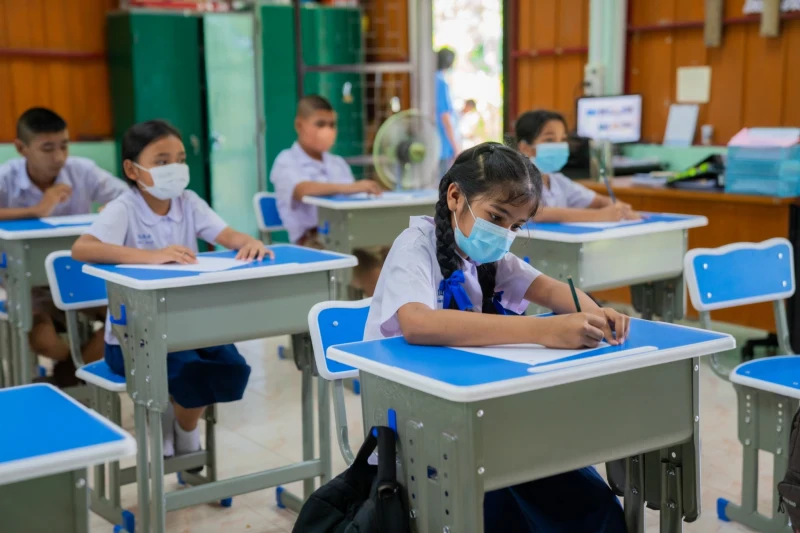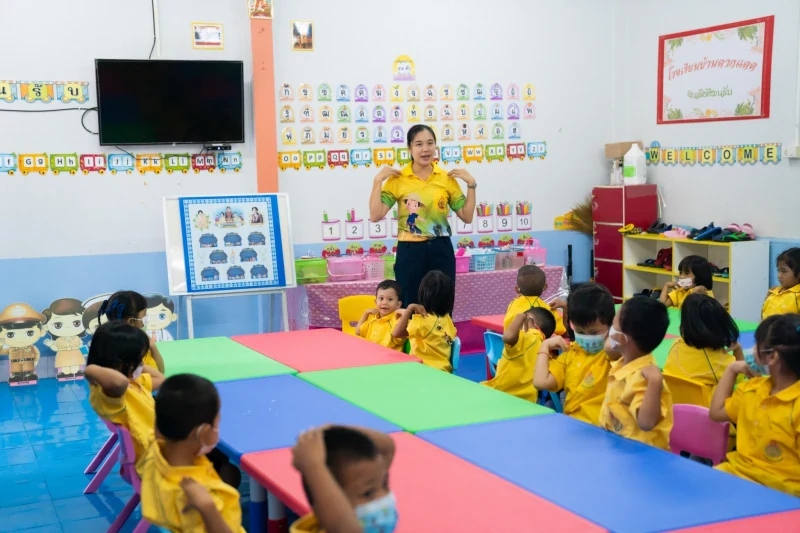 In addition, Thai Watsadu and other business units in Central Retail have also continuously supported educational equipment and renovated elementary school classroom buildings. Other key examples range from improving libraries by adding comfortable seats for students to spend free time researching and reading books outside of classroom textbooks. 10 computers installed for learning purposes. Playground conditions are also fixed and fully restored. And new safe sporting equipment has also been added.
Furthermore, waste sorting stations have also been placed to help instill consciousness and encourage students to take action in environmental preservation, which in conclusion will help inspire the community to see Baan Tak Daet School's full potential from a school with only 20 students in the past to now having 89 students enrolled.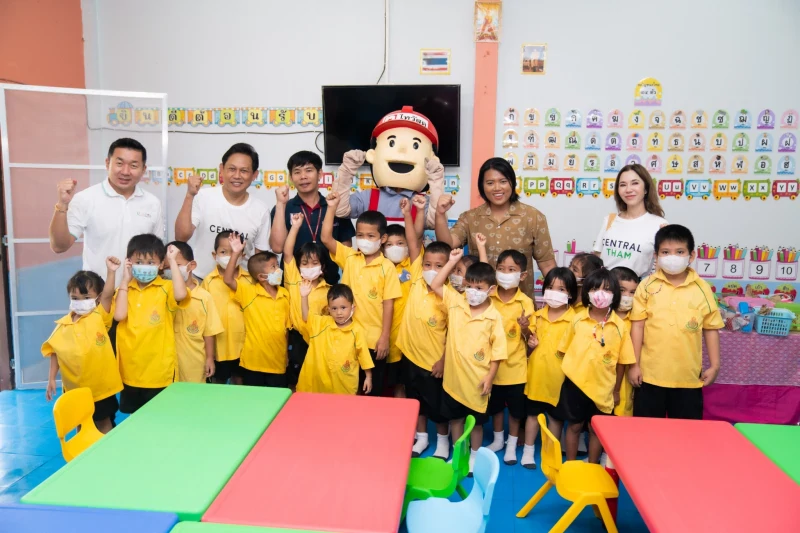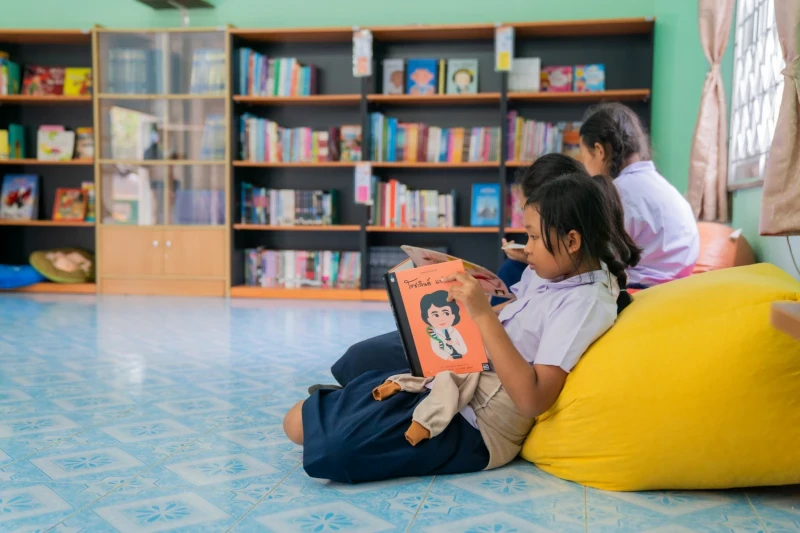 Apart from education, Central Retail has cooperated with Central Tham to encourage Baan Tak Daet School to create a learning concept based on the philosophy of sufficiency economy. This can be done by using Rai Dok Kha rice, which is native to Phang Nga province and has been registered as a GI product. Furthermore, the rice has been cultivated across 3 Rais of the school in order to become a source of learning for students and those who are interested.
Moreover, this interest has been expanded from schools to other communities by establishing a community enterprise called the Dok Kha Rice Growers Group at Tak Daad subdistrict, which has jointly preserved the local rice fields of Phang Nga Province.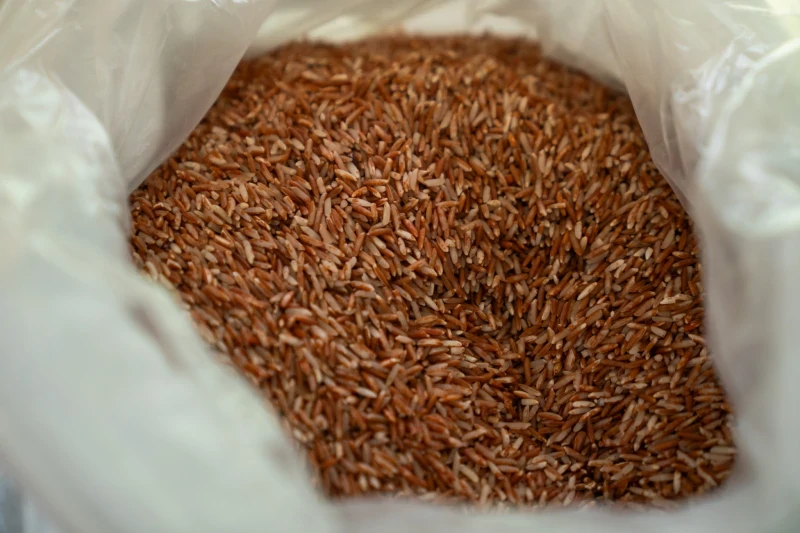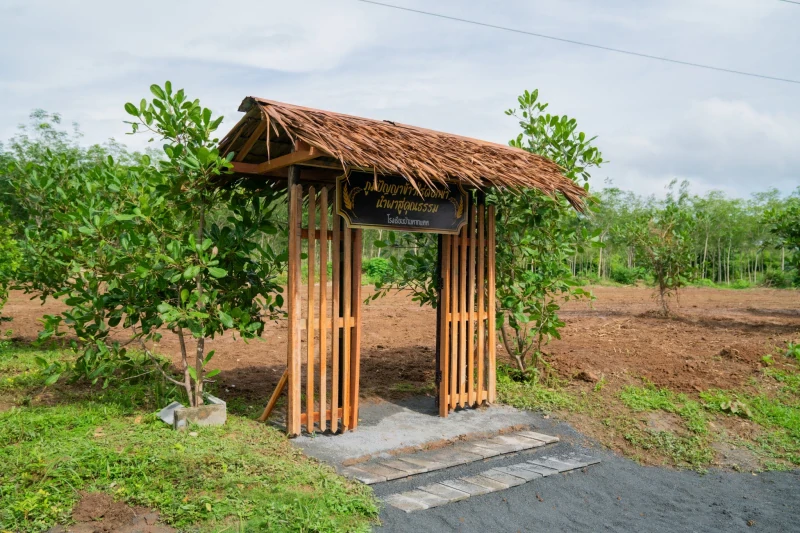 On August 8, 2023, the management team along with Khun Thanamet Pongpornkulapak, General Manager Central Phuket and the Centrality team from every business unit was joined by Chanika Piyanamwanich, YEC Phangnga President and YEC Phangnga Board of Directors, Head of Phang Nga Provincial Government Department led by Mr. Pote Ruworanan, Permanent Secretary of Phang Nga Province, Deputy Director of the Phang Nga Primary Educational Service Area Office, Phang Nga Provincial Commercial Office, Phang Nga Provincial Cultural Office, Phang Nga Provincial Public Health Office, Phang Nga Community College Agricultural District, Tak Daet Subdistrict Administrative Unit, the Village headman and Tak Daad community to participate in Nam Rai activities, which is the traditional way of growing rice at the opening of the 2023 Dok Kha rice planting season at Baan Tak Daet School welcomed by Miss Kanokporn Kongyot, Director of Baan Tak Daet School.